Was Cave Art the First Animation?
Scientists think the first "cartoons" may have been created 15,000 years ago.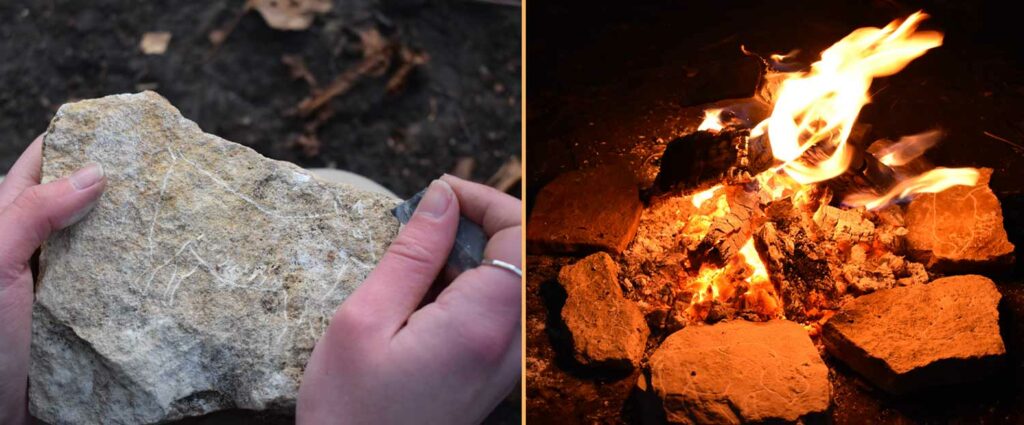 Courtesy of Izzy Wisher, © Needham et al. 2022 PLOS One (CC-BY 4.0); Photo composite Encyclopædia Britannica, Inc.
Were GIFs invented thousands of years ago? Scientists believe that prehistoric people may have used tablets—stone tablets, not wireless tablets—to make their own form of animation. 
Researchers at the University of York and Durham University in the United Kingdom studied pictures of animals that had been carved into stone about 15,000 years ago in what is now France. They noticed heat damage on the stone tablets and concluded that the tablets had been placed very close to fire. They wanted to know why.
The researchers recreated the ancient stone tablets by carving their own illustrations into stone. They were careful to make the tablets look as the ancient ones would have looked when new—with clear lines outlining the animals. Then they placed the recreated tablets around a fire in positions that would cause the same heat damage markings they'd seen on the ancient tablets. This placement caused the illustrations of animals to appear to move and flicker, sort of like a primitive animated movie. 
"When you get this dynamic light across the surface, suddenly all these animals start to move; they start to flicker in and out of focus," archaeologist Andy Needham of the University of York in the United Kingdom told Live Science.
Who knew animation was so ancient?