The first images taken by the James Webb Space Telescope have been released, and they don't disappoint!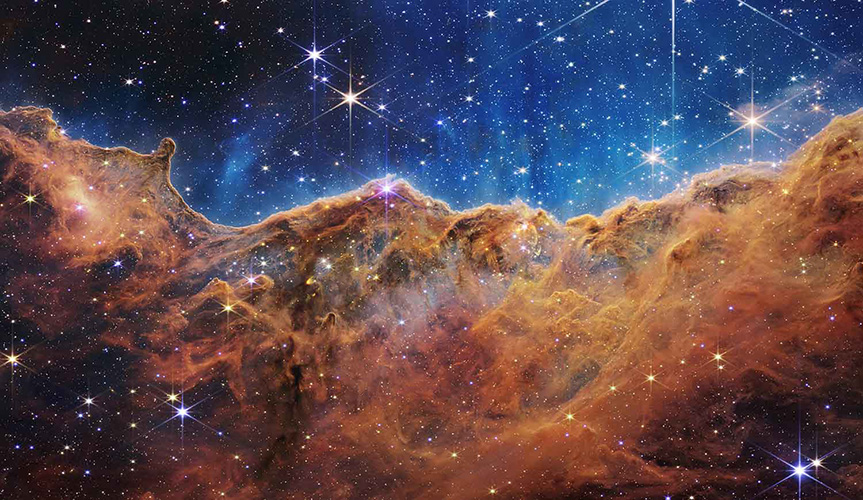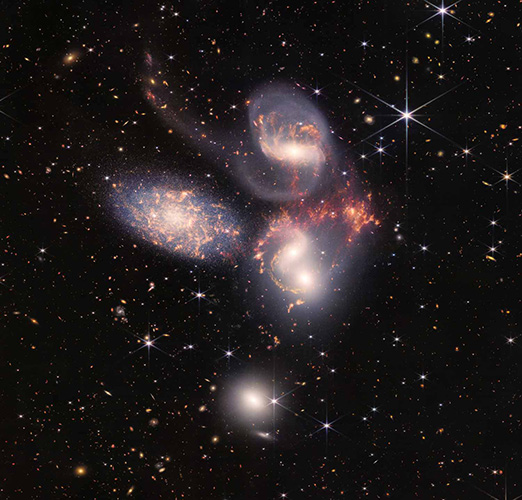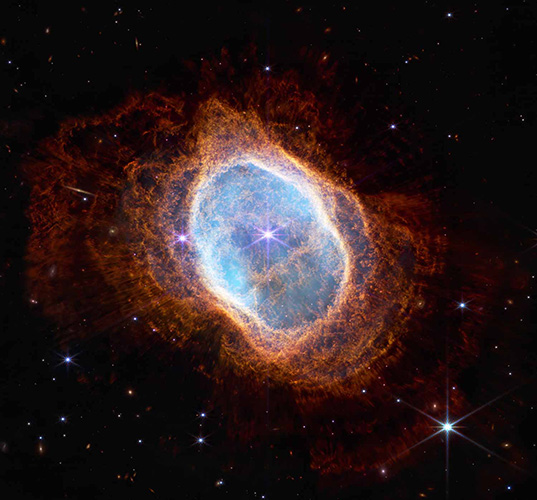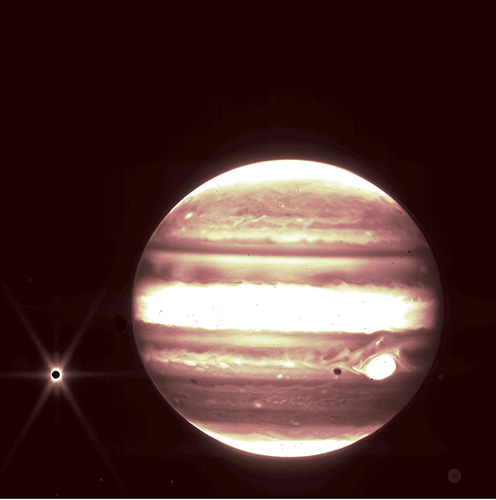 NASA, ESA, CSA, STScl, and B. Holler and J. Stansberry (STScl)
The James Webb Space Telescope has just begun its mission, but scientists say it is already changing the way we see the universe. Webb can detect infrared light, which the human eye can't see, so it's capable of giving us detailed images from deep space. Recently, the telescope released its first images…showing us parts of our universe that, until recently, have been mostly a mystery. 
One of the images revealed the Southern Ring Nebula, which is 2,500 light-years away from Earth. A nebula is a cloud made up of swirling dust and gases. It's often the result of a dying star. Webb's image of the Southern Ring Nebula shows that star, looking relatively hazy in the center of the nebula. The image also includes a brighter star that's at an earlier stage of its life cycle and will one day eject its own nebula. 
New stars can form in nebulae, and Webb captured what scientists call a "stellar nursery"—a place where many stars are born. The image is of a region of the Carina Nebula, located 7,600 light-years away from our planet. It shows countless twinkling lights in and around a beautiful cloud of dust. NASA calls this region the Cosmic Cliffs because the dust cloud has taken on the shape of mountains and valleys. The stars in the Carina Nebula look tiny in the image, but NASA says many of them are much larger than our Sun. 
Another image shows a group of five galaxies known as Stephan's Quintet. Four of these galaxies, which are located 290 million light-years away, are moving (as everything in the universe does) and interacting. When galaxies interact, it can result in the formation of new stars and new galaxies. The  image from Webb is giving scientists a front-row seat to witness this "cosmic dance," as NASA calls it.
These amazing images are just the beginning. Webb could operate for as many as 20 years, plenty of time to provide detailed views of exoplanets (planets outside our solar system) as well as some of the oldest galaxies. Scientists can't even predict everything Webb will show them.
"The universe has [always] been out there," said Jane Rigby, Webb operations project scientist at NASA. "We just had to build a telescope to go see what was there."