Scientists say that cockroaches might someday be able to help humans in a big way!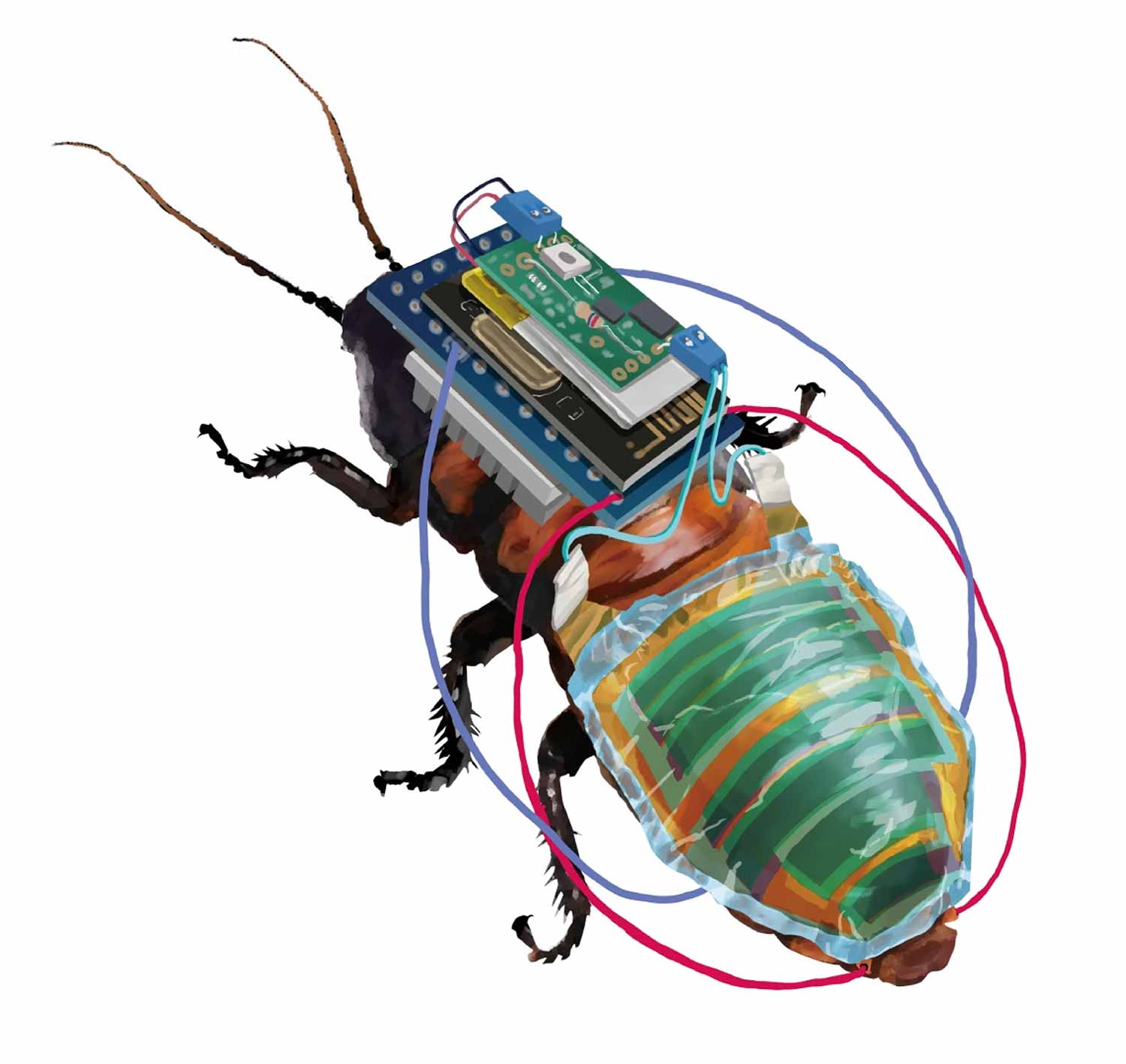 Kakei, Y., Katayama, S., Lee, S. et al. Integration of body-mounted ultrasoft organic solar cell on cyborg insects with intact mobility. npj Flex Electron 6, 78 (2022). https://doi.org/10.1038/s41528-022-00207-2 (CC BY 4.0)
Do you like cockroaches? You might become a fan, after reading this story!
Scientists say that roaches might someday be a big help to humans. They've invented an electronic roach "backpack" that could allow people to control the insect as it moves through areas that humans can't reach.
A team of scientists in Japan created a thin, flexible device that fits on the body of a large roach. Scientists can send signals through the device to make the roach move in the direction they choose. The backpack is solar powered (powered by the Sun), so it never runs out of energy. Scientists say that the backpacks turn roaches into "cyborg roaches," meaning it's as if they're partly roach and partly robot. 
Scientists hope to be able to send cyborg roaches into disaster areas to find people who are waiting to be rescued. They could also use the robotic roaches in hard-to-reach places to collect information on things like pollution. 
But the scientists aren't quite ready to do that yet. First, they plan to make the backpacks even smaller and then add equipment, like thermometers or cameras, onto the backpacks. This type of equipment would allow the roaches to become true six-legged helpers.