What was the very first roller coaster like?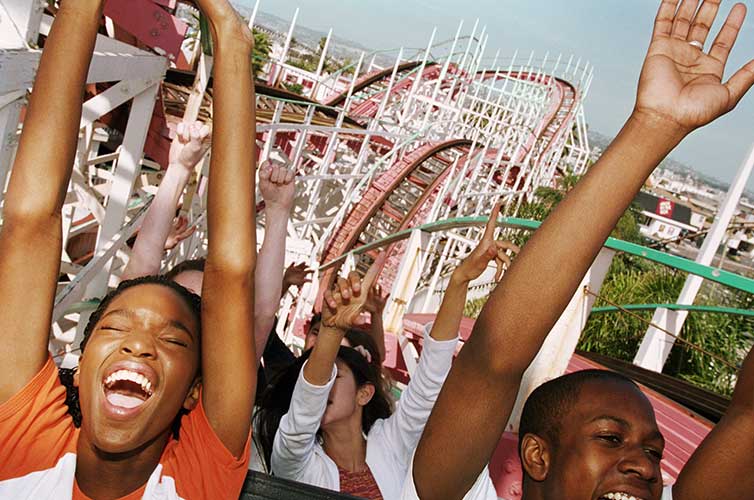 © Joe McBride—The Image Bank/Getty Images
What's the best part of summer? If you're into thrills, it may just be a roller coaster ride. Did you know that roller coasters have been around for more than 200 years? It's true! 
The world's first roller coaster may have been the Aerial Walk in Paris, France. This thrill ride opened in 1817. Riders climbed a staircase that led to the top of a tower. Then they got into a three-wheeled car and rode down a sloped track at about 40 miles per hour (64.4 kilometers per hour). Then the car was towed back up the track for the next riders. 
Not long after the Aerial Walk opened, Coney Island in New York became a resort—a place where people went to relax and have fun. Beginning in the 1820s, hotels, theaters, and restaurants started popping up at Coney Island. Then, in 1884, an inventor named LaMarcus Thompson came up with a new way for Coney Island visitors to have fun: He built a roller coaster or, as he called it, the "Gravity Pleasure Switchback Railway." This was the first roller coaster in the United States.
Like the Aerial Walk, the Gravity Pleasure Switchback Railway was different from many of today's roller coasters. Passengers paid five cents (about $1.48 in today's money) to ride from one end of a 600-foot-long (182.9 meters) track to the other. The ride traveled at only 6 miles per hour (9.7 kilometers per hour). There were no loops, so riders didn't get to go upside down. Still, the coaster proved to be very popular. By 1900, there were hundreds of roller coasters all over the United States.
Today, there are more than 2,400 roller coasters all over the world! Here are some fast facts about the very best thrill rides.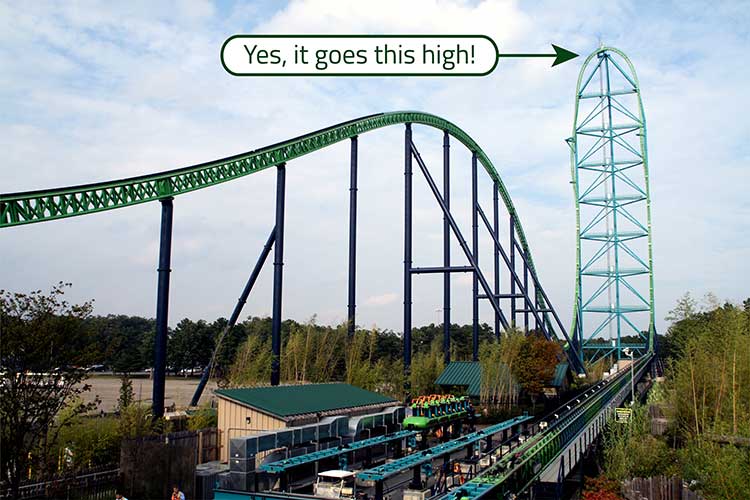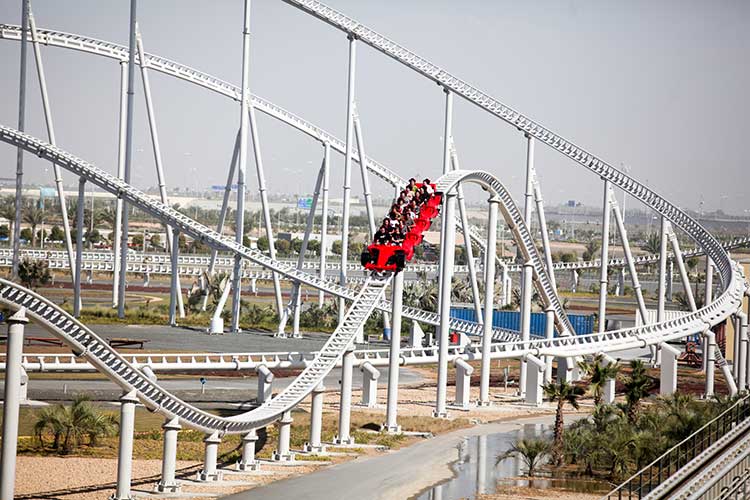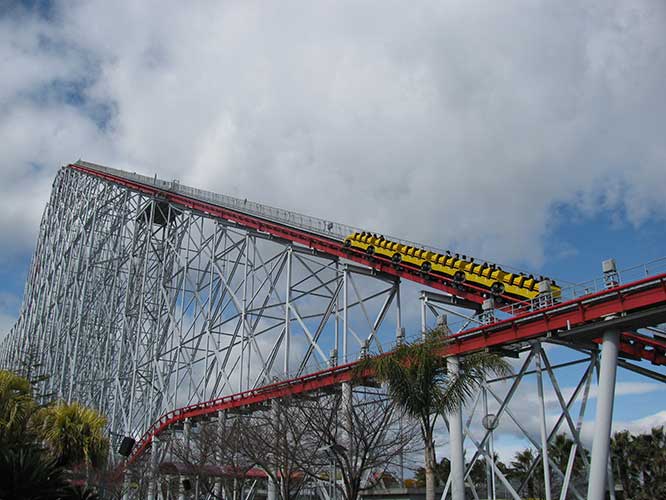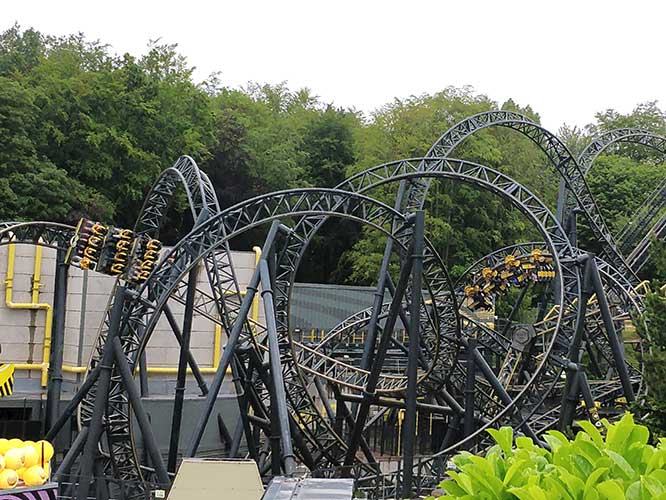 (Kingda Ka) Dusso Janladde (CC BY-SA 3.0); (Formula Rossa) © Su Wei/Dreamstime.com; (Steel Dragon) Holiday Point Australia (CC BY 2.0); (The Smiler) Ruth Hartnup (CC BY 2.0)