Astronaut Jessica Watkins is the first Black woman to live and work in space.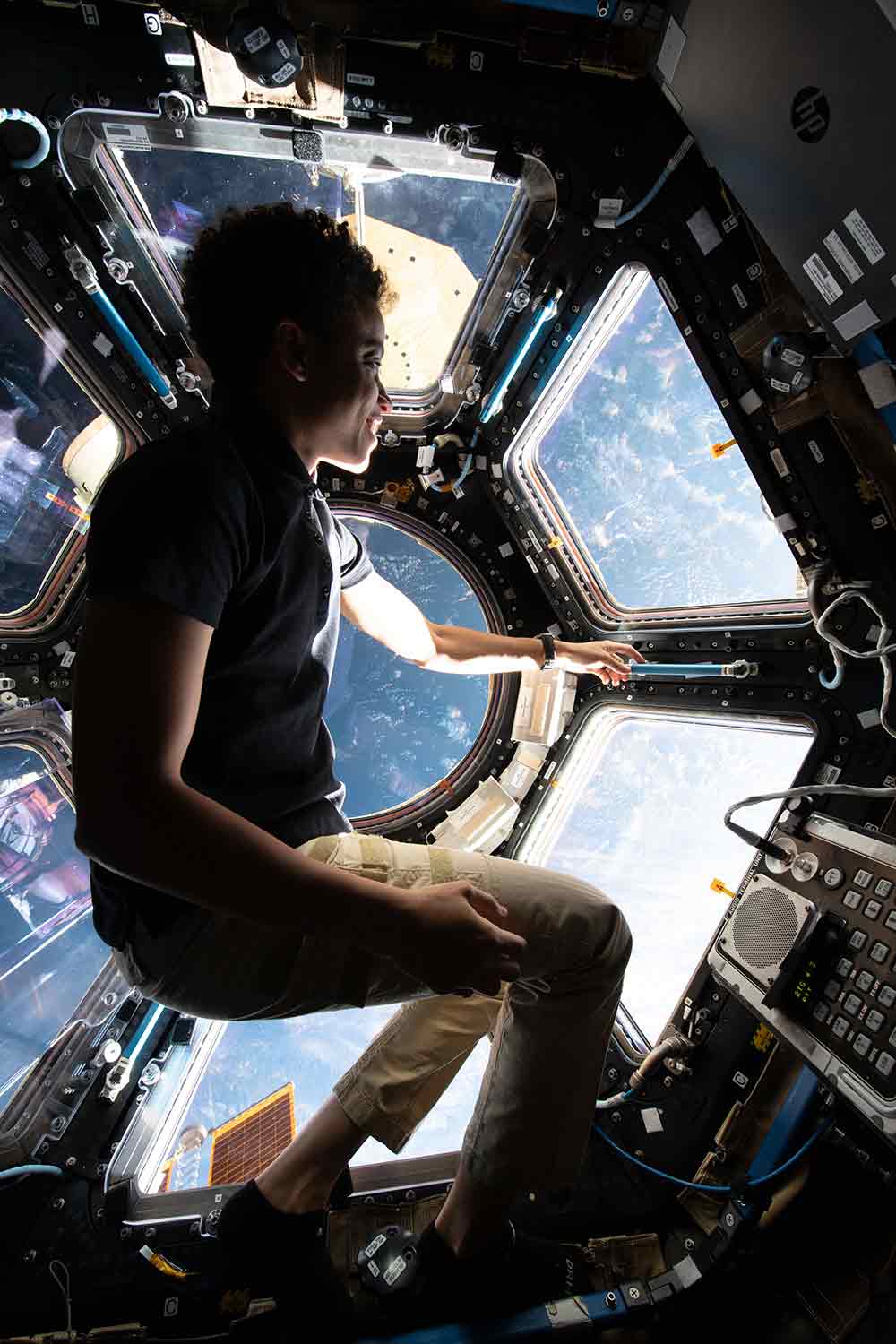 NASA astronaut Jessica Watkins enjoys the view of Earth from inside the International Space Station.
Jessica Watkins is the first Black woman to live and work in space. Watkins, an astronaut with the National Aeronautics and Space Administration (NASA), arrived at the International Space Station (ISS) on April 27. 
Watkins will remain on board the ISS for six months. During this time, she'll be a mission specialist. One of her jobs is to study and photograph features of Earth to see how they are changing over time. She'll also observe how plants grow in space. She and the other ISS astronauts will study themselves, too! They're interested in learning more about how being in space for a long time affects the human body. 
Watkins is a geologist, which means she studies rocks and other materials on Earth and other planets. She went to school for many years, earning a Ph.D. from the University of California, Los Angeles (UCLA). (A Ph.D. is a degree that a person can earn after finishing college.) While she was studying geology, Watkins began working at NASA. In 2017, she was on a team that helped prepare for a mission to send a rover (a kind of robot) to Mars. That year, NASA chose her to be an astronaut candidate. Watkins spent two years training to go to space.
Watkins is the fifth Black woman to travel into space. The first, Mae Jemison, orbited Earth in 1992. Watkins hopes she will inspire girls to dream big. And she hopes her time in space will open opportunities for more people of color.
After her ISS mission is complete, Watkins could be headed to the Moon. Watkins is one of the astronauts working on a project called Artemis, which aims to put humans on the Moon for the first time since 1972. 
Maybe Watkins's footprints will dot the surface of the Moon someday!