A Scientific Breakthrough
Scientists were able to get more energy out of a nuclear fusion reaction than they put in. They say this is a milestone in the search for clean energy.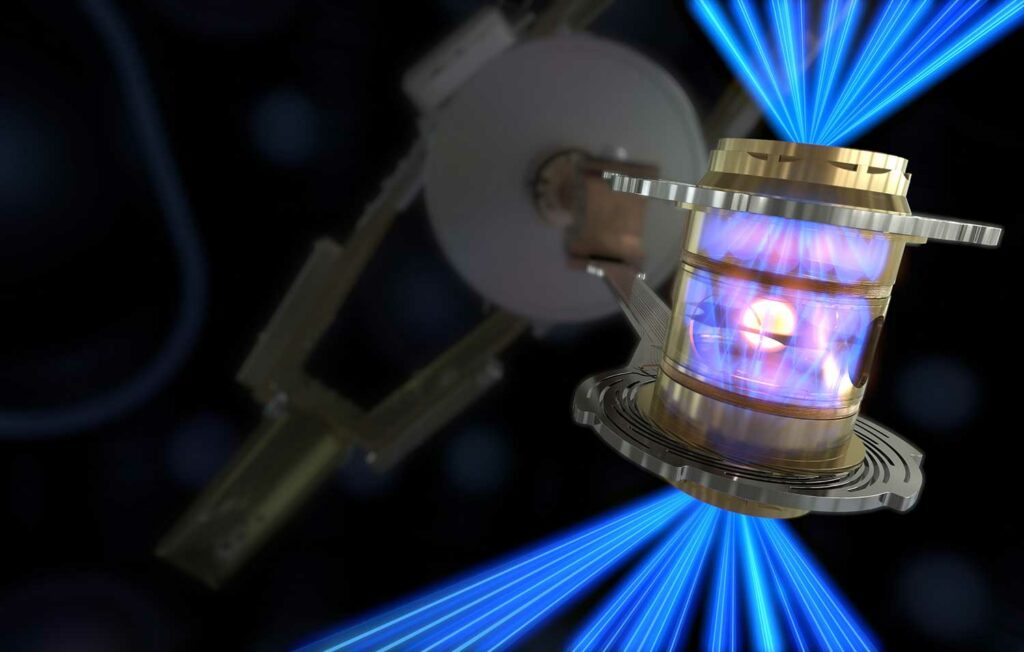 Lawrence Livermore National Laboratory
This image shows how scientists used a laser to create energy.
In December 2022, scientists reported that they had achieved a breakthrough in the quest for clean, unlimited energy. They were able to get more energy out of a nuclear fusion reaction than they put in.
Nuclear fusion is a process by which the nuclei of two light atoms, such as hydrogen atoms, are heated and combined to make one heavier atom. The process results in a burst of energy. 
Scientists at the National Ignition Facility at the Lawrence Livermore National Laboratory (LLNL) in California used a powerful laser to heat hydrogen to more than 100 million degrees Celsius (180 million degrees Fahrenheit), which is hotter than the center of the Sun. The reaction produced more energy than the laser had put in.
Scientists have been doing nuclear fusion experiments for decades. But they hadn't been able to achieve an energy gain until now. Since nuclear fusion produces no harmful greenhouse gases, the success at the LLNL suggests humans will someday have a way to produce clean, sustainable energy. 
Many experts caution that we shouldn't count on nuclear fusion to end the climate crisis. It will be decades before scientists figure out how to reliably produce this energy in a way that can power our homes and vehicles. 
Still, this is a milestone for science.
"This is a historic achievement… over the past 60 years thousands of people have contributed to this endeavor, and it took real vision to get us here," LLNL director Dr. Kim Budil told the BBC.