What is it like to live in a place that's dark all winter—even during the day?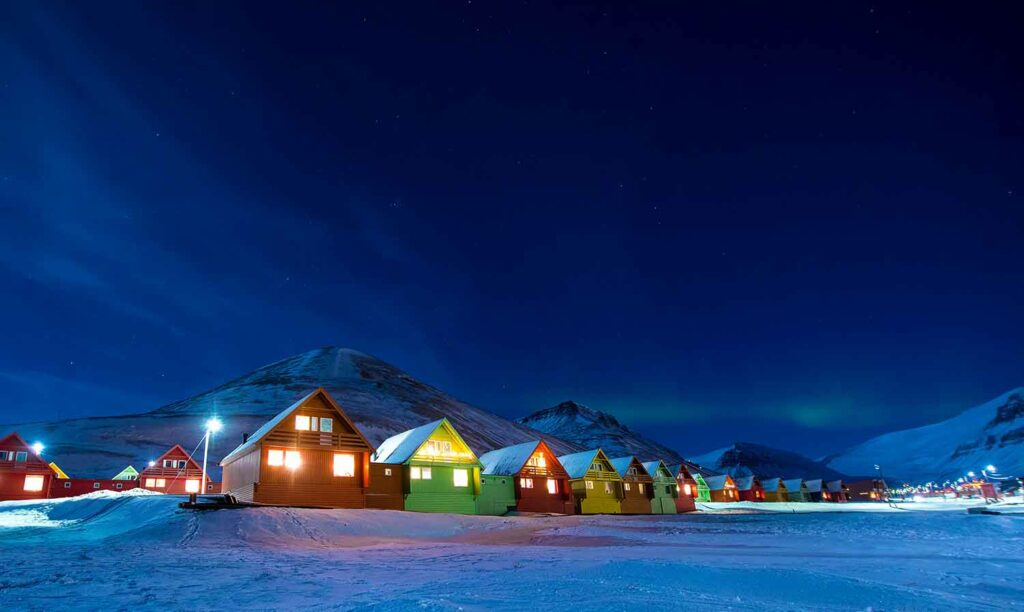 © BublikPolina—iStock/Getty Images Plus
Winters may be dark, but Longyearbyen gets a light show called the aurora borealis in the sky.
Cecilia Blomdahl has more than two million followers on TikTok—not because of what she does or who she knows, but because of where she lives. The place Blomdahl calls home is Longyearbyen, Norway, the world's northernmost town. Longyearbyen is so close to the North Pole that, for two and a half months each year, it's totally dark—even during the day. 
Longyearbyen's days begin to get extremely short in October. On October 1, 2022, the Sun rose in Longyearbyen at 7:32 a.m. and set at 5:38 p.m. But on October 26, the sun rose at 12:09 p.m. and set at 1:11 p.m. Then, for about a month, the town experienced only "civil twilight," in which the Sun didn't rise over the horizon, making the sky look like it was in a constant state of sunset.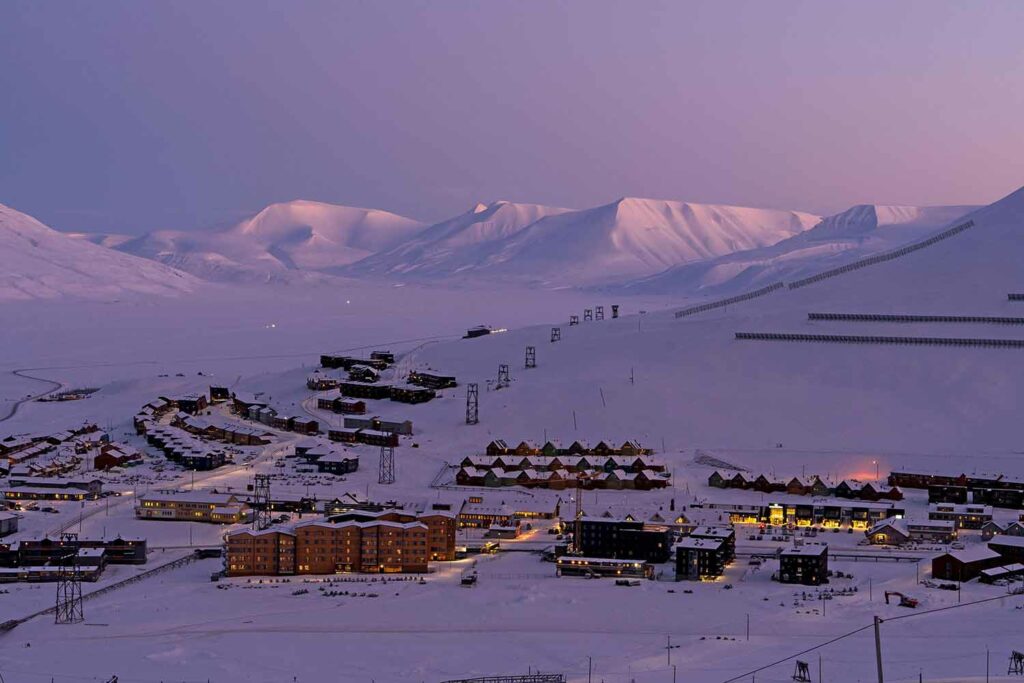 Longyearbyen experiences "civil twilight" before going totally dark for the winter.
But the civil twilight period lasted only a short time each day—and that time got shorter and shorter as November wore on. On November 13, the Sun didn't make an appearance at all, and Longyearbyen settled into darkness. The Sun won't appear again until January 30, 2023—and it won't rise above the horizon until February 16! 
What's it like to live in a place that experiences months of darkness—not to mention extreme cold and regular visits from polar bears? 
Many residents say the key to loving Longyearbyen is to focus on what's good about their wintry environment. Like many Norwegians, they embrace koselig (pronounced "KOOSH-lee"), which is the idea of seeking out warmth, coziness, and opportunities to spend time with loved ones. 
"The [pace of life] maybe goes down an inch, and you have the option to light your candles inside and maybe read a book, maybe you have a wood burning stove," Hilde Fålun Strøm told NPR. Fålun Strøm isn't from Longyearbyen, but she chooses to spend winters there.
People also love outdoor activities like snowmobiling, dogsledding, and gazing at something most people never get to see in person—the aurora borealis (also called the northern lights). In fact, a video of the aurora borealis is a huge draw on Blomdahl's TikTok account.
Like Fålun Strøm, Blomdahl isn't originally from Longyearbyen. She's Swedish. She chose to move to Longyearbyen for all that's special about it. 
"I would say the whole village, it feels like we are one in this, because we all go through this polar night together," Blomdahl told Outside.