Brain Implant Helps Man Communicate
A man who lost the power to speak can now use a computer to communicate.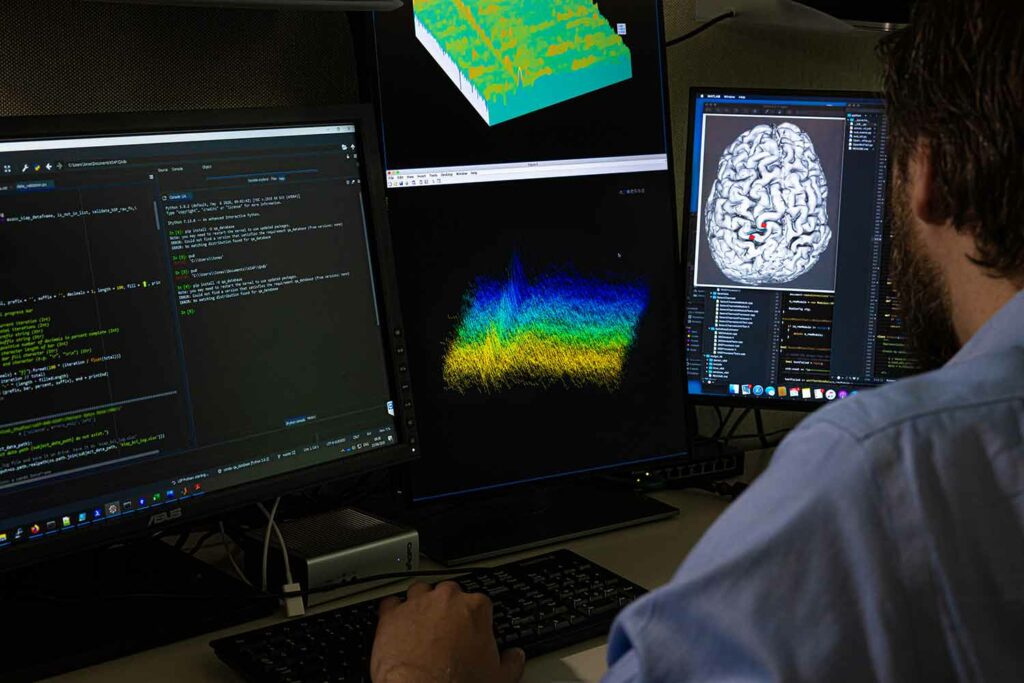 Researchers say a man who is paralyzed and cannot speak was able to communicate after receiving a brain implant.
The man has ALS, a disease that gradually causes a person to be unable to move. The man lost his ability to speak a few years ago and began communicating with his eyes. But his family knew that, eventually, he would be unable to move his eyes. So researchers decided to try something called auditory neurofeedback. 
Doctors placed an implant in the man's brain, and then researchers started to work with him. The implant allowed them to show the man his brain activity on a screen. Any time someone moves their body—or even tries to—there's brain activity. The researchers instructed the man to try to move his eyes and watched how this changed his brain activity. 
His brain activity would produce a sound wave, which people hear as a tone, or musical note. The greater the brain activity, the higher the tone. The man learned to attempt eye movement in a way that would produce a certain tone. When he wanted to say "yes," he produced a higher tone. When he wanted to say "no," he did nothing. This produced a lower tone.
Once the man learned to communicate yes and no, he could spell out sentences. He would say "no" to letters until he got to the right one. One by one, he would spell out the words.
Now the man can communicate with his family, all because of a device that's in his brain.