Bella Rasmussen is the first female high school football player in her state to score two touchdowns in a varsity game.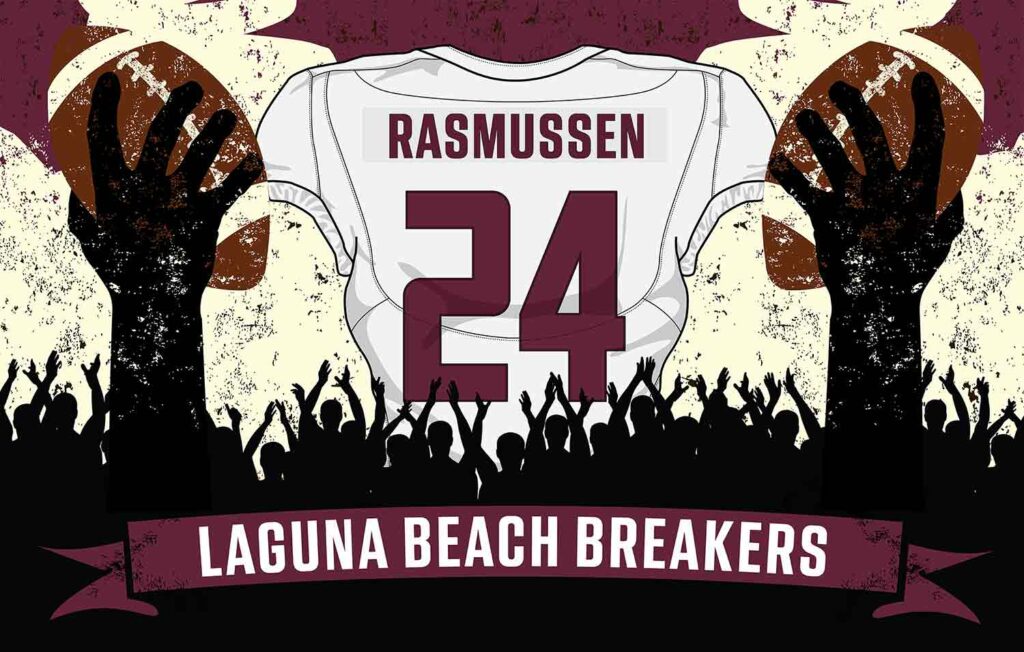 © retrostare, Ronillo/stock.adobe.com, © Siarhei Nosyreu/Dreamstime.com; Photo illustration Encyclopædia Britannica, Inc.
Bella Rasmussen has loved football since she was 3 years old. And for nearly as long, the senior at Laguna Beach High School in Laguna Beach, California, has dreamed of scoring a touchdown. On October 14, Rasmussen made her dream come true—twice. 
That night, Rasmussen became the first female high school football player in the state of California to score two touchdowns in a varsity game. Her touchdowns contributed to a 48–0 victory against the Godinez Grizzlies of Santa Ana, California.
"I'm looking at coach, I'm like, Nah, man, I got it. I can do it," Rasmussen said in an interview with Today. "I'm saying this to myself over and over and over again. [Then] I'm in the end zone [where a player runs to score a touchdown]. And I remember I just stood up and I was like, "Did anybody see? This actually happened?"
That was the first touchdown. To be able to score a second one—in the same game—was unexpected, she said.
"I was in disbelief. [I thought] there's no way that just happened," Rasmussen told the Los Angeles Times. 
Rasmussen has been playing football at her high school for four years as a running back and defensive end. At 5 feet, 9 inches (175.3 centimeters) tall and 135 pounds (61.2 kilograms), she's smaller than most of her teammates, who are all boys. Her opponents are bigger than she is, too. But she said her teammates had been encouraging her before the game, telling her they were sure she'd score a touchdown.
They knew she could reach the end zone, and so did she.
"To be able to do it was something I had been dreaming about since I was 6 years old," Rasmussen told the Los Angeles Times. "I ran to my mom [and said], 'I did it.'"