A new U.S. quarter honors Anna May Wong, the first Asian American movie star.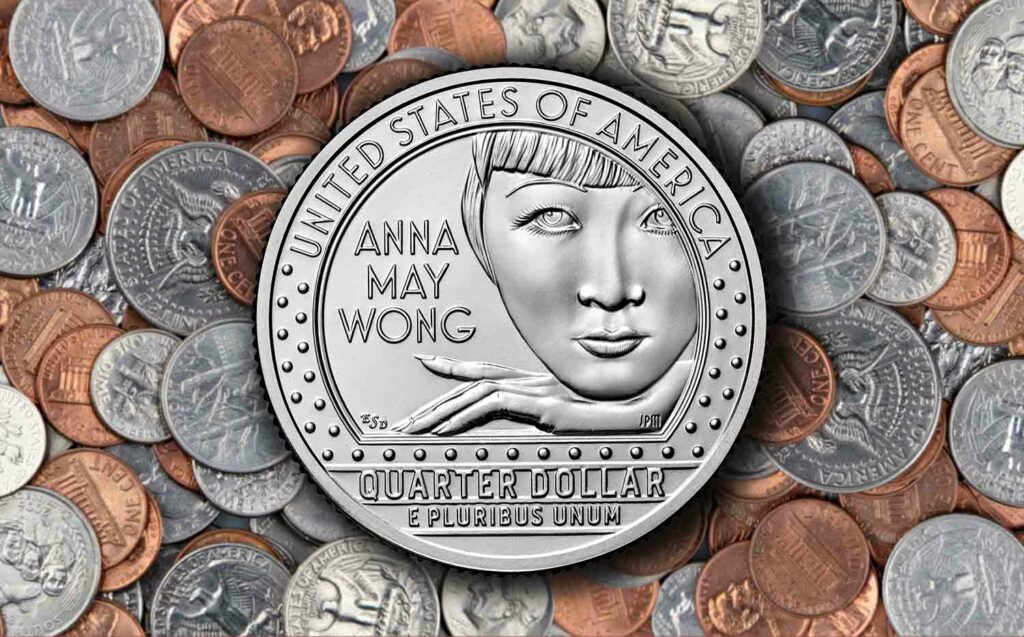 United States Mint Image, © Stillfx/stock.adobe.com; Photo illustration Encyclopædia Britannica, Inc.
A new quarter features Anna May Wong's face.
The U.S. Mint has just issued a new quarter honoring film legend Anna May Wong, who became the first Asian American movie star despite the constant racism she faced. The quarter, which features Wong's face resting on her hand, was issued on October 24. It's the fifth in a series of special quarters honoring women's achievements.
Wong was chosen because she was "a courageous advocate who championed for increased representation and more multi-dimensional [film] roles for Asian American actors," according to a statement from Ventris Gibson, director of the U.S. Mint.
Born in 1905 in Los Angeles, California, Wong began acting in movies at age 14, at a time when movies were still silent. Wong was repeatedly cast in roles that reinforced stereotypes. She was also paid less than her white costars. Her frustration led her to move to Europe, where she found success in German, French, and British movies. Wong returned to the U.S. in the 1930s and tried to land the lead role in the 1937 movie The Good Earth, about a Chinese American family. Wong, who was Chinese American, lost the part to Luise Rainer, a white actor.