Damage That Can't Be Undone
A fire swept through the island of Rapa Nui, damaging the island's famous ancient statues.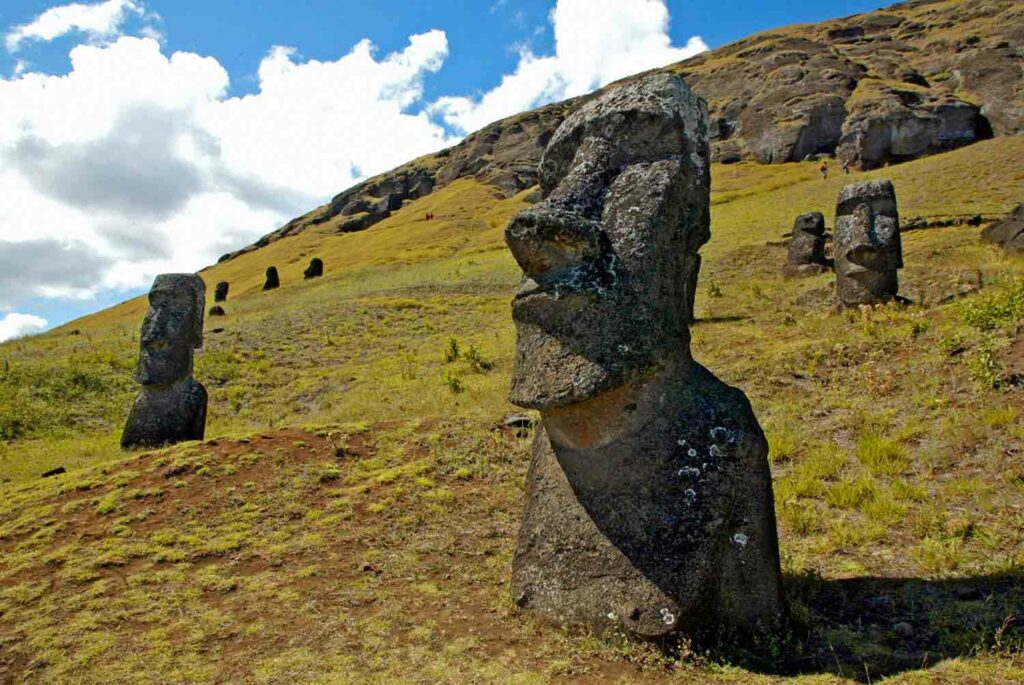 Martin Bernetti—AFP/Getty Images
This photo of some of Rapa Nui's statues was taken before the fire.
In October, a fire swept through the Pacific island of Rapa Nui (also called Easter Island). The blaze caused permanent damage to the moai—the massive, iconic statues that have been fixtures on the island for hundreds of years. 
The flames spread across 250 acres of the island, which is located about 2,200 miles (3,540 kilometers) west of Chile. Some of the moai were left charred and cracked, and a few toppled over.
There are around 1,000 statues on Rapa Nui. The statues, most of which look like giant heads, range from 6 to 30 feet (1.8 to 9.1 meters) tall. The statues were carved out of volcanic rock, mostly between about 1050 and 1680 CE. The sculptors were Polynesian people whose ancestors first arrived on the island in about 400 CE and whose descendants live on the island today. Archaeologists believe that the statues had a religious purpose.
The statues are culturally important, and they're also important to the economy of Rapa Nui. Each year, about 160,000 tourists visit the island to see them. After the fire, officials stopped allowing visitors so that they could measure the damage. One thing they do know is that at least some of the statues will never look the same.
"The damage caused by the fire can't be undone," Pedro Edmunds Paoa, the island's mayor, told Smithsonian magazine. "The cracking of an original and emblematic stone cannot be recovered."