Is AI Search Worth a Try?
Companies are releasing search engines powered by artificial intelligence. But how well do these search engines work?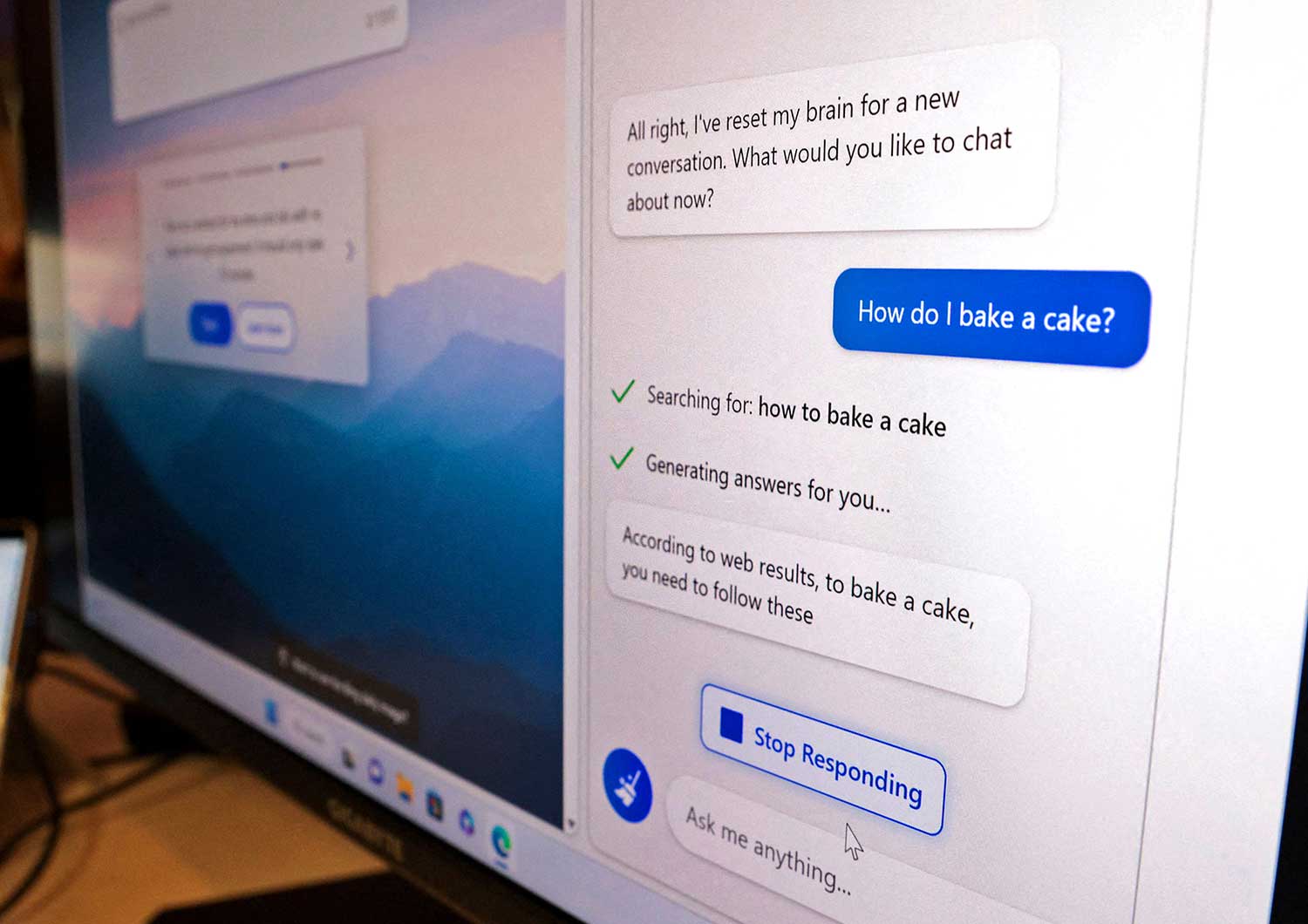 Jason Redmond—AFP/Getty Images
Google and Microsoft Bing are competing to be your favorite search engine. In February 2023, both Google and Microsoft unveiled the latest in search engine technology. It's powered by artificial intelligence (AI). But is it any better than the search engines we've been using?
Tech companies say AI search engines are better than regular search engines because they can handle more complicated searches. If you ask a regular search engine, "What's the first day of spring?" or "Who was the president of the United States in 1882?" it will tell you the answer. That's because the answer is clear. But if you ask, "How do I make a cake without eggs?" it can only provide a list of websites that may be related to your question.
AI search engines are designed to be different. In a recent demonstration, Yusuf Mehdi, Microsoft's corporate vice president and consumer chief marketing officer, showed how the new AI-powered Bing search engine handles the cake question. The engine goes beyond providing the usual listing of websites, adding a list of tips and suggestions for how to make a cake without eggs. This was just one example Mehdi used to show how AI search engines can provide more useful information than search engines without AI.
Google's AI search engine has similar capabilities.
"New generative AI features will help us organize complex information and multiple viewpoints right in search results," said Google senior vice president Prabhakar Raghavan in a recent demonstration.
But critics say these search engines aren't perfect. According to the Associated Press (AP), the technology sometimes produces answers that are inaccurate or just plain weird. AP reporters tested Bing by asking it to tell them the most important thing that had happened in sports in the previous 24 hours. The search engine responded with a summary of the 2023 Super Bowl, America's biggest football game of the year. The problem was, the 2023 Super Bowl hadn't happened yet!
So AI search engines appear to have some serious bugs that need to be worked out. Some people blame the glitches on the fact that companies are rushing to be the first to release the latest tech.
Despite the problems, Google and Microsoft both want users to trust their tech to give them the Internet's best answers.