Michael Platt isn't just a talented baker. He's also on a mission to fight inequality.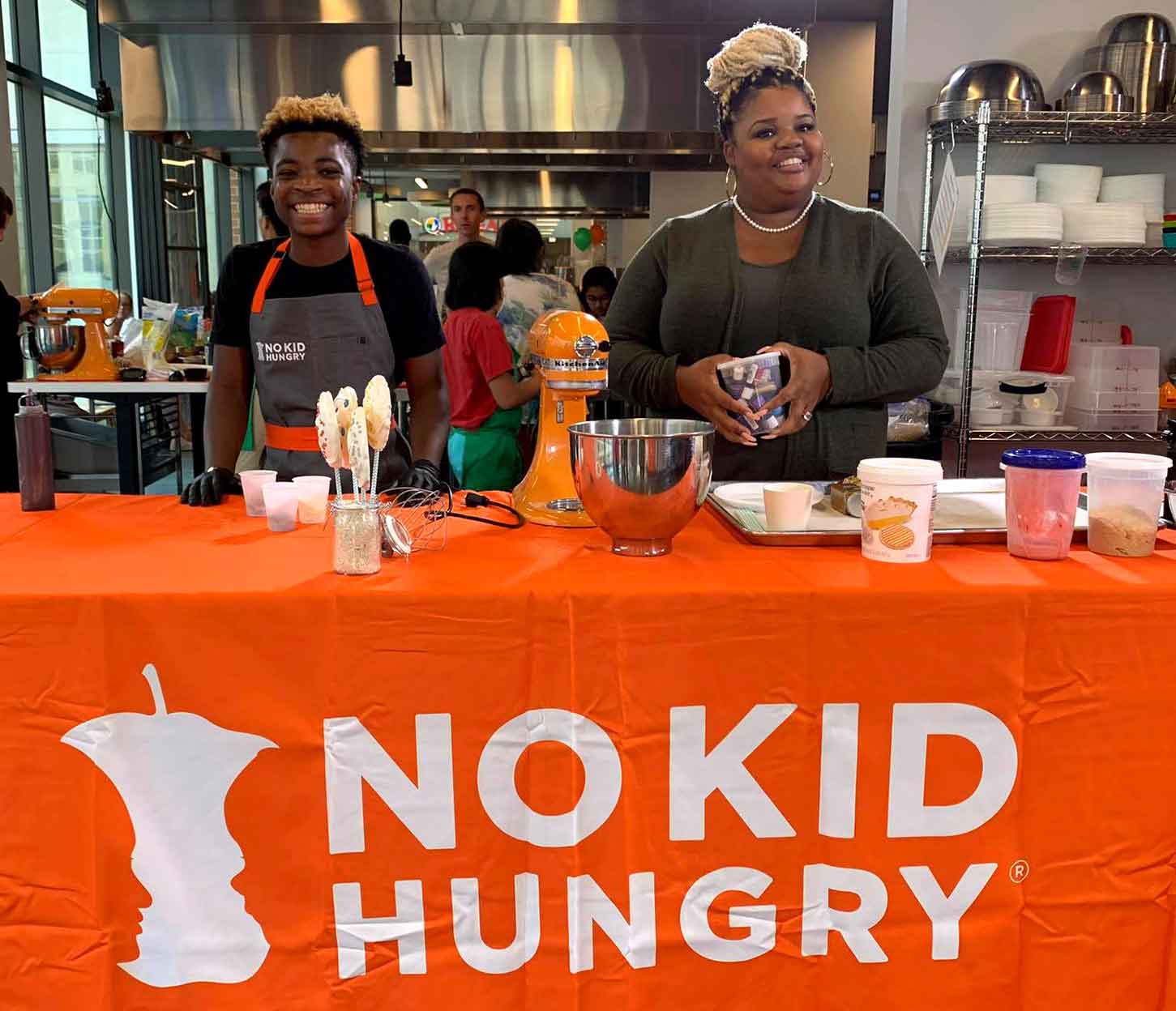 Courtesy of Michaels Desserts, www.michaelcplatt.com
This 2019 photo shows Michael Platt and his mom at a Bake-Off event to raise money for an organization called No Kid Hungry.
When Michael Platt was 6 years old, he heard about the March on Washington. The march, which took place in 1963, was the setting of the famous "I Have a Dream" speech by Martin Luther King, Jr. Michael learned about how King dedicated his life to fighting poverty and inequality. Now 17 years old, Michael is on his own mission to fight inequality. He's using his talents as a baker to do it.
For four years, Michael has had his own company—Michaels Desserts. For every dessert the company sells, it donates one dessert to a person who is homeless. (Michael says there's no apostrophe in the company's name because he bakes for others, not for himself.) Through his company, Michael also started P.L.L.A.T.E., an organization that works to increase access to food for people who otherwise might not be able to afford it.
"People who are small can solve big problems," Michael said during a speech he gave in 2019. "People underestimate the power of kids in general. They certainly underestimate our power to do something about big problems." 
In 2022, Michael expanded his reach by releasing a cookbook titled Michaels Desserts: Sweets for a Cause. The cookbook includes recipes for cakes, pies, tarts, and breads. There's also a variety of cupcakes, each one named for an inspirational activist. Names include Martin Luther King, Jr., Harriet Tubman, and Malala Yousafzai.
In a recent interview at a Washington, D.C., public library, Michael expressed a hope that his cookbook would spur more people to help others.
"I hope that it inspires people to just use something that they're interested in to give back to their community," he said.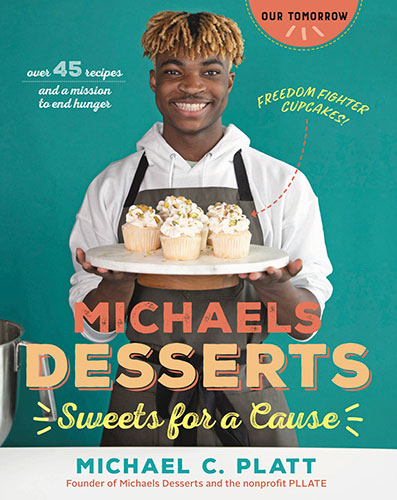 Get Creative 6, courtesy of Michaels Desserts
Michael released a cookbook in 2022.