A bronze sword that experts thought was fairly new is actually very old.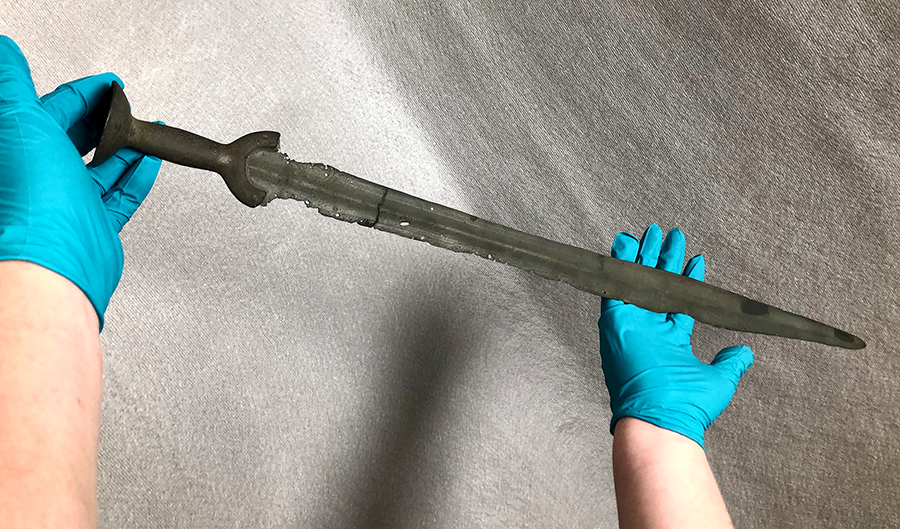 This bronze sword dates back 3,000 years.
A sword that has been in storage at a museum for about 100 years and thought to be a replica (copy) of an ancient weapon is actually the real thing. Experts at the Field Museum in Chicago, Illinois, say the sword dates back 3,000 years to the Bronze Age.
The Field Museum purchased the 3-foot (0.9 meter) sword from the Hungarian National Museum in the 1920s. The sword had been discovered in the Danube River in Hungary in 1920. In that part of the world, at the time the sword was used, weapons and armor were often thrown into rivers. According to William Parkinson, curator of anthropology at the Field Museum, this was most likely done after a battle to symbolize that the two sides had made a peace agreement.
The sword was made during the Bronze Age, which lasted from before 3000 BCE to about 1000 BCE in that region. (The start and end dates of the Bronze Age were different in different parts of the world.) The Bronze Age is when humans figured out how to make metal tools. Before the Bronze Age, tools had been made of stone. 
Despite the sword's importance, the Field Museum believed it was a fake until recently. The mistake wasn't discovered until the museum started preparing for a new exhibit called "First Kings of Europe." Hungarian archaeologists who were visiting to help with the preparations asked to see the sword and then decided to verify whether it truly was a replica. Along with a chemist who works at the museum, the archaeologists looked at the chemical makeup of the sword and compared it to other Bronze Age swords. There was very little difference. Archaeologists concluded that the sword is real.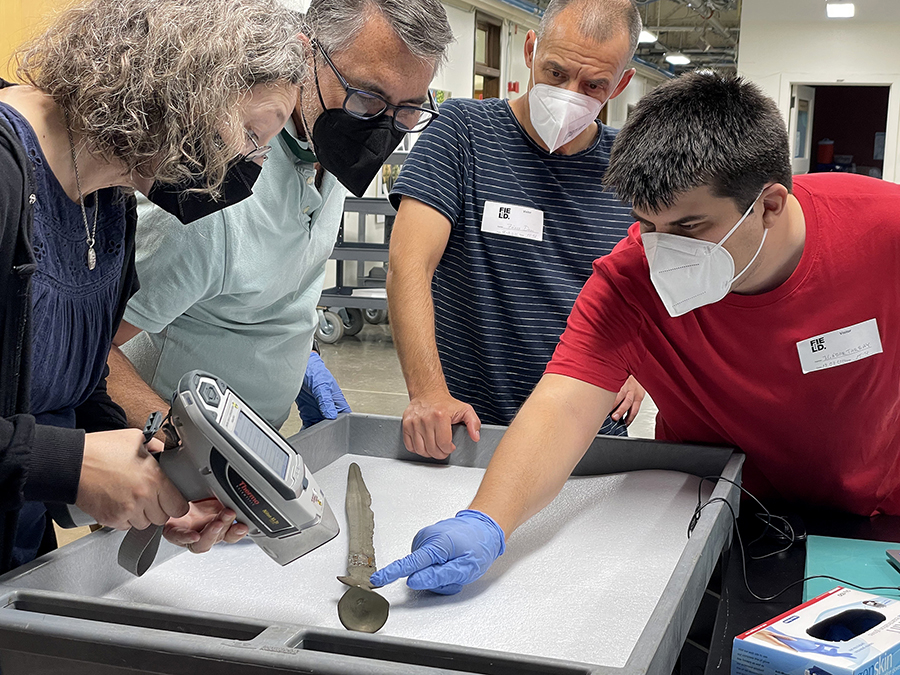 Experts use X-ray equipment to determine the sword's chemical makeup.
What made museum officials think the sword was a replica in the first place? Parkinson says whoever kept records for the Field Museum in the 1920s mislabeled the object.

"I think there was a clerical error when it got here," Parkinson told the Chicago Sun-Times. "Someone just wrote it down wrong."