Archaeologists are studying objects from a famous shipwreck in the hopes of finding out what happened.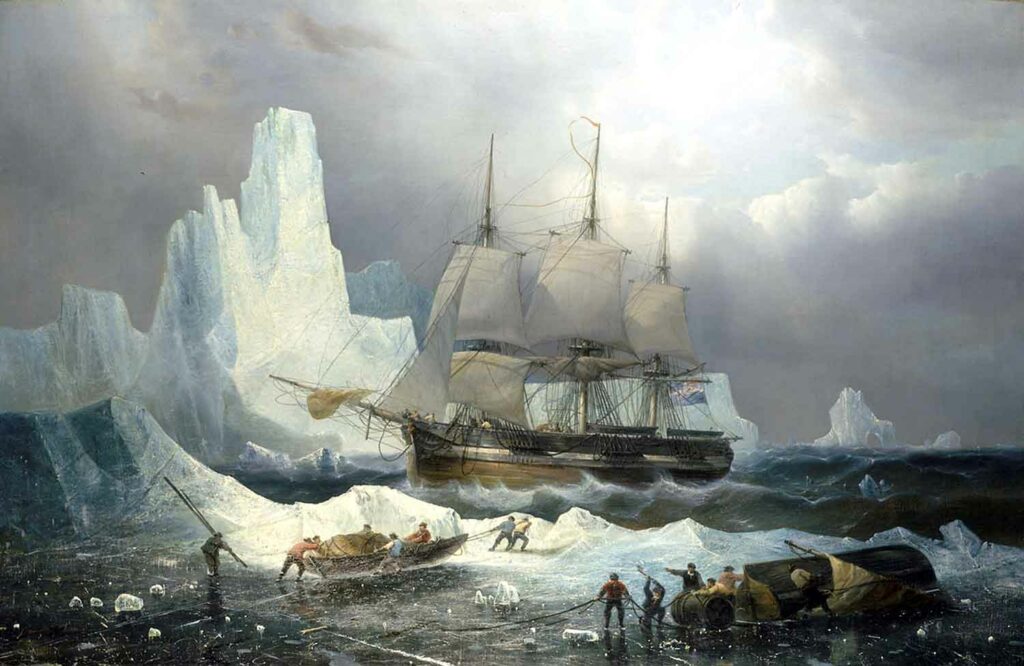 The story of the Erebus shipwreck was imagined in this 1846 painting by François Etienne Musin, HMS Erebus in the Ice.
Archaeologists trying to solve a 175-year-old mystery may have uncovered some tantalizing clues. They're hoping a journal found among the remains of a ship called the HMS Erebus will help reveal what happened to the ship's crew.
The story of the Erebus began in 1845. The Erebus was one of two ships that set sail from England that May on a mission to find the Northwest Passage, which was thought to be a route from the Atlantic Ocean to the Pacific Ocean. Led by Sir John Franklin, the voyage took the HMS Erebus and the HMS Terror through icy Arctic waters. The ships were not up to the task. By 1846 both the Erebus and the Terror, along with Franklin and 129 crewmembers, were trapped in ice.
According to a note that was later found on an Arctic island, some of the crew abandoned the ship and searched for help. Local Inuit (Indigenous) people later reported seeing some Europeans around this time as well. But despite the efforts of the crew, they did not make it, and the final chapter of their story was lost. 
Thanks to Inuit oral histories and modern technology, archaeologists were able to locate the Erebus in 2014 and the Terror in 2016. Since that time, divers have recovered hundreds of artifacts from both wrecks. The objects include a hairbrush with strands of hair, kitchen items, and a wax seal with a fingerprint. Many of them are well preserved because they have been protected from decay by the freezing water.
Researchers plan to study all the objects, but they're particularly interested in the leather journal they found on the wreck of the Erebus. The book still has its pages, and there's even a writing utensil.
"We came across a folio—a leather book cover, beautifully embossed—with pages inside. It actually has the feather quill pen still tucked inside the cover like a journal that you might write in and put on your bedside table before turning in," Ryan Harris, chief underwater archaeologist, told the Canadian Broadcasting Corporation (CBC).
Divers found the journal in a pantry, suggesting it might only contain a record of the ship's food supply. But there's a chance it will help them learn the fate of Franklin and his crew.