A New Crown for King James
LeBron James is about to become the highest scorer in NBA history!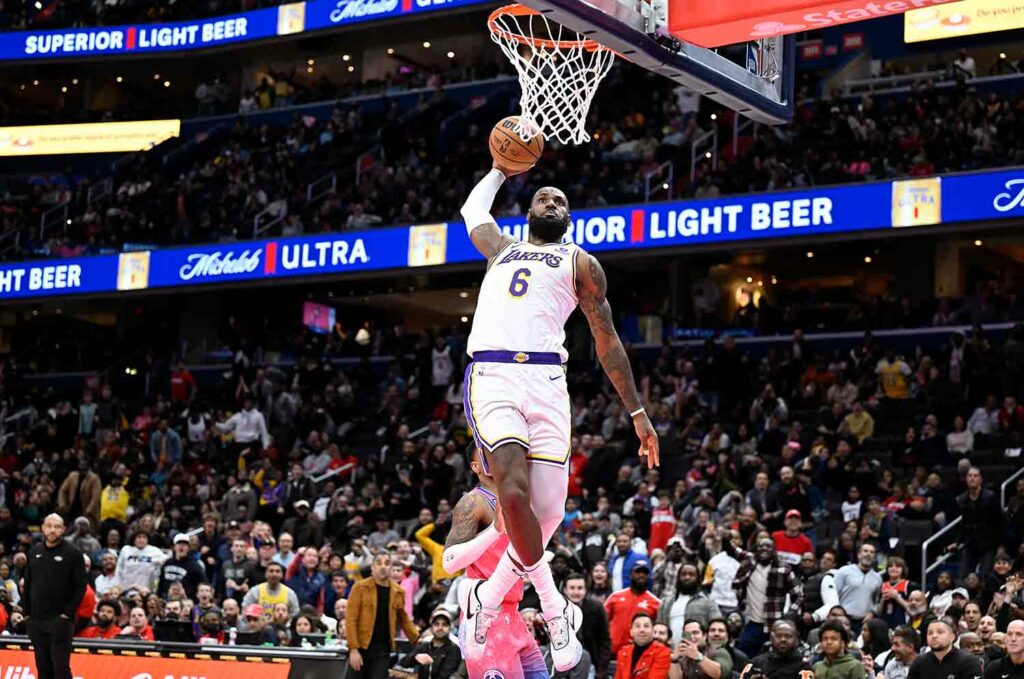 Greg Fiume/Getty Images Sport
If LeBron James quit basketball tomorrow, he would already be considered one of the best ever. James has been a force in every game since he was drafted by the Cleveland Cavaliers in 2003. Now playing for the Los Angeles Lakers, he hasn't shown signs of slowing down—even after two decades. In the 2022–2023 season alone, James has averaged 29.8 points, 8.4 rebounds, and 7.0 assists per game, as of mid-January. Pay attention to that scoring average. It's high. So high that James is close to becoming the highest scorer in the history of the National Basketball Association (NBA).
Experts say that if James maintains his current scoring average, he will take the scoring crown during the February 9 game against the Milwaukee Bucks. And if it doesn't happen then, there will still be plenty of time. Laker games are scheduled for February 11 and February 13. Any of those dates could end up in the record books. 
"I'm excited to see it happen," former Los Angeles Laker Kareem Abdul-Jabbar told CBS Sports. "I don't see records as personal accomplishments, but more as human achievements. If one person can do something that's never been done, that means we all have a shot at doing it. It's a source of hope and inspiration."
Abdul-Jabbar should know. He's the current record holder, with 38,387 career points. Abdul-Jabbar set the record in 1984. So far, no one has been able to top it. 
But while James looks set to overtake Abdul-Jabbar, he says he never set out to be top scorer. For all his singular abilities, James is known as a team player—someone who would rather pass the ball to a teammate who has a shot at scoring than try to be the star of the show.
"The scoring record was never ever even thought of in my head because I've always been a pass-first guy," James told ESPN. "I've always loved the excitement of seeing the success of my teammates."
James may not be concerned with breaking the record, but his fans are watching closely to see if—or when—it will happen.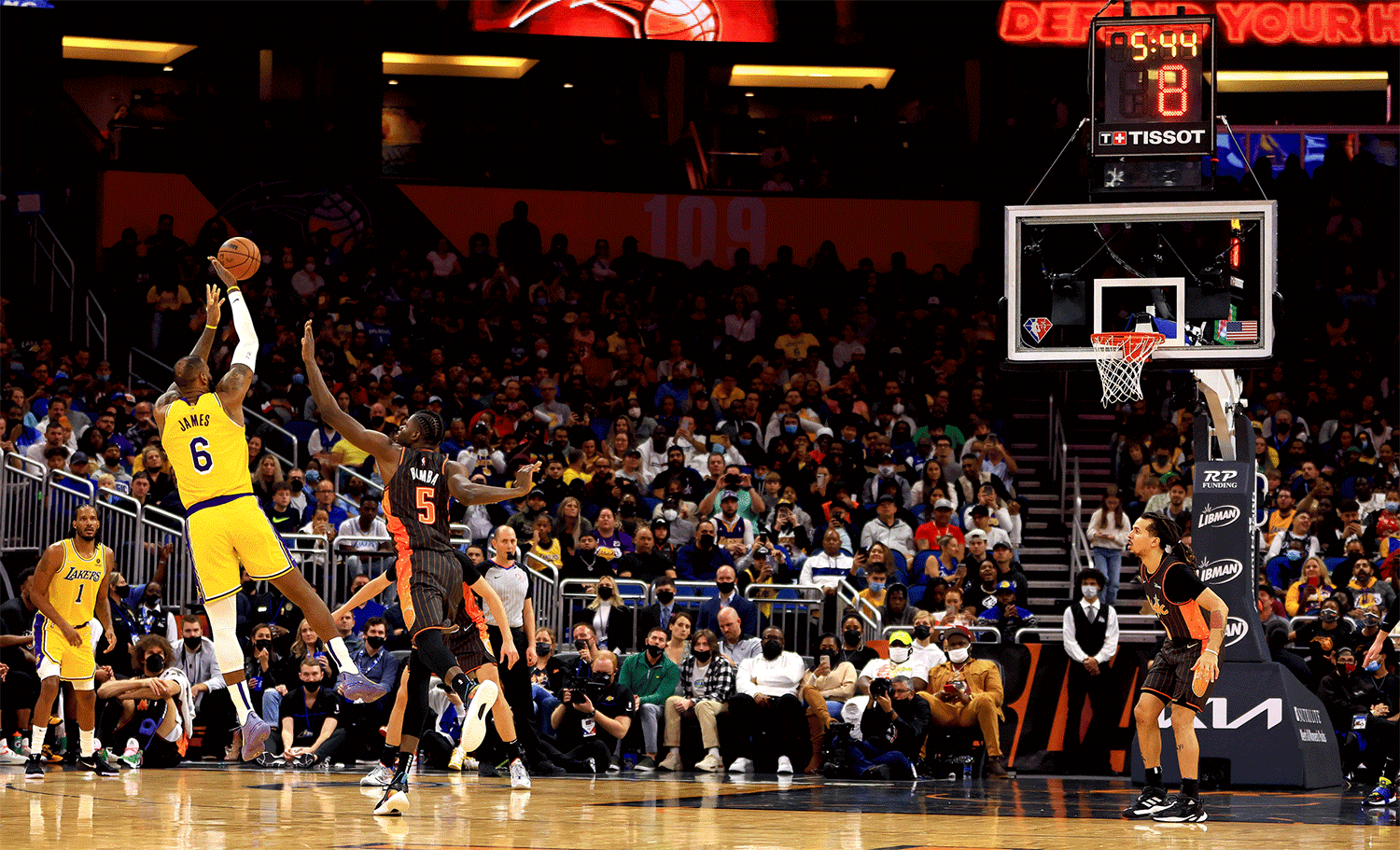 Mike Ehrmann/Getty Images Sport; Animation Encyclopædia Britannica, Inc.