Crystalyne Curley is the first female Speaker of the Navajo Nation Council.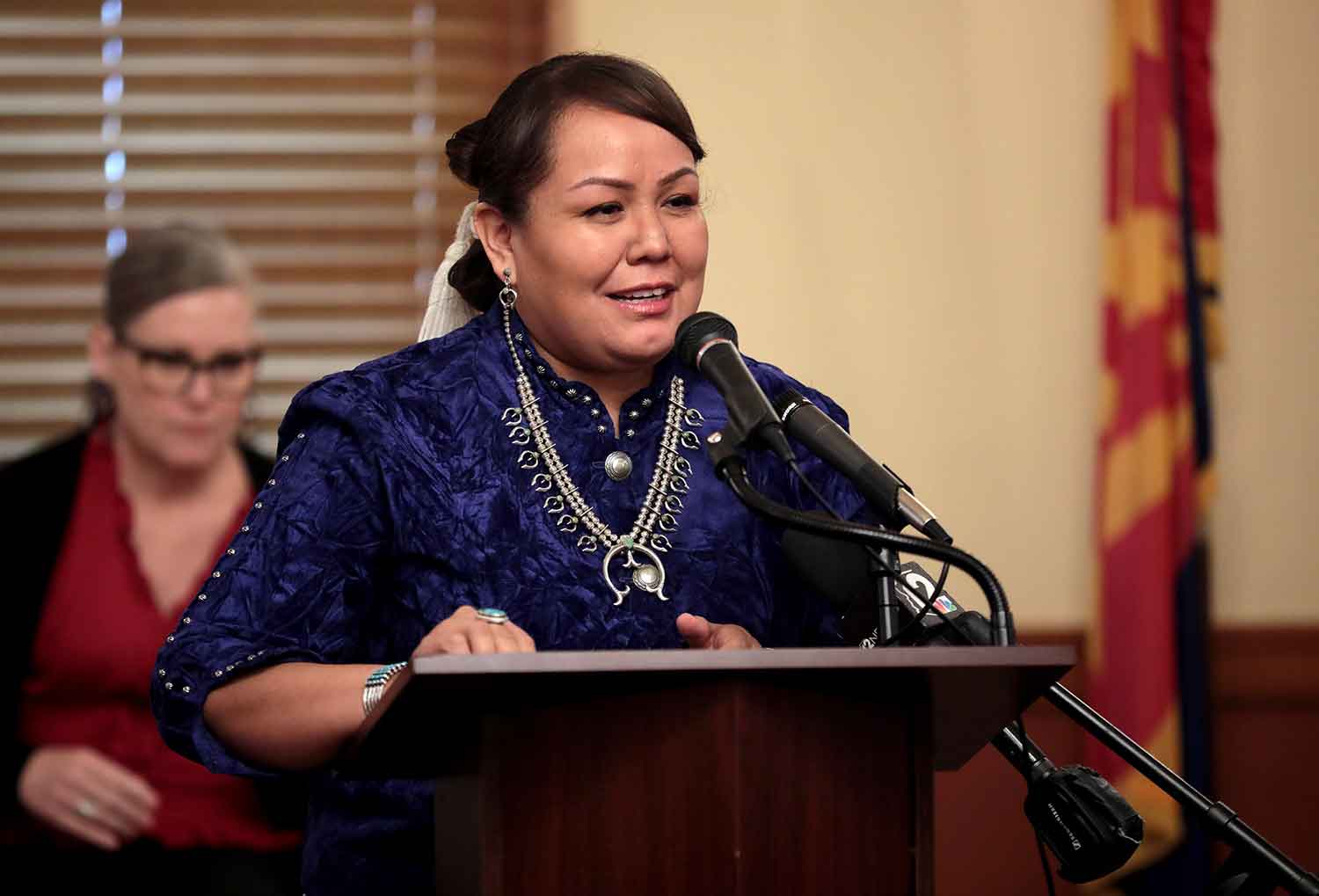 Gage Skidmore (CC BY-SA 2.0)
Crystalyne Curley just made history by getting elected to a powerful position in the government of the Navajo Nation. Now, she wants to use her influence to help enrich people's lives.
In January 2023, Curley was elected Speaker of the Navajo Nation Council, which is the legislative (lawmaking) branch of the Navajo government. The Council is made up of 24 delegates who represent the people living in different areas of the Navajo reservation. Curley was elected to her first term in the Council in 2022. She became Speaker after a vote within the Council. This makes her a leader within the Council. Curley appoints delegates to committees, calls special sessions, makes budget recommendations, and more. 
Curley has been in the public eye for a long time. She first ran for the Council several years ago. Previously, she was senior public information officer for former Navajo Nation president Jonathan Nez.
As Speaker, Curley wants to improve the quality of life on the Navajo reservation, where many people lack basic resources. American Indian groups say the lack of resources is due partly to U.S. government rules that make it difficult for American Indian communities to make improvements. Curley has firsthand experience with need.
"I'm one of the products of no electricity [and] no water, and to this day I still don't have cell service within my home, and it's these troubles that some of the leaders don't know the struggle of," Curley told AZ Central. "I wanted to use my platform to speak for those who live far off the highway, that live in the rural parts of our nation."
Curley, who speaks the Navajo language, also wants to make sure that Navajo history is respected and preserved.
"We have to use our Navajo language, our culture," Curley said. "That's what drives me, is fundamentals of our values and our culture and our language. We need to teach that to our Navajo children to continue to speak our language."