Should Schools Allow Phones?
More and more schools are banning cell phones. Should school be a phone-free zone?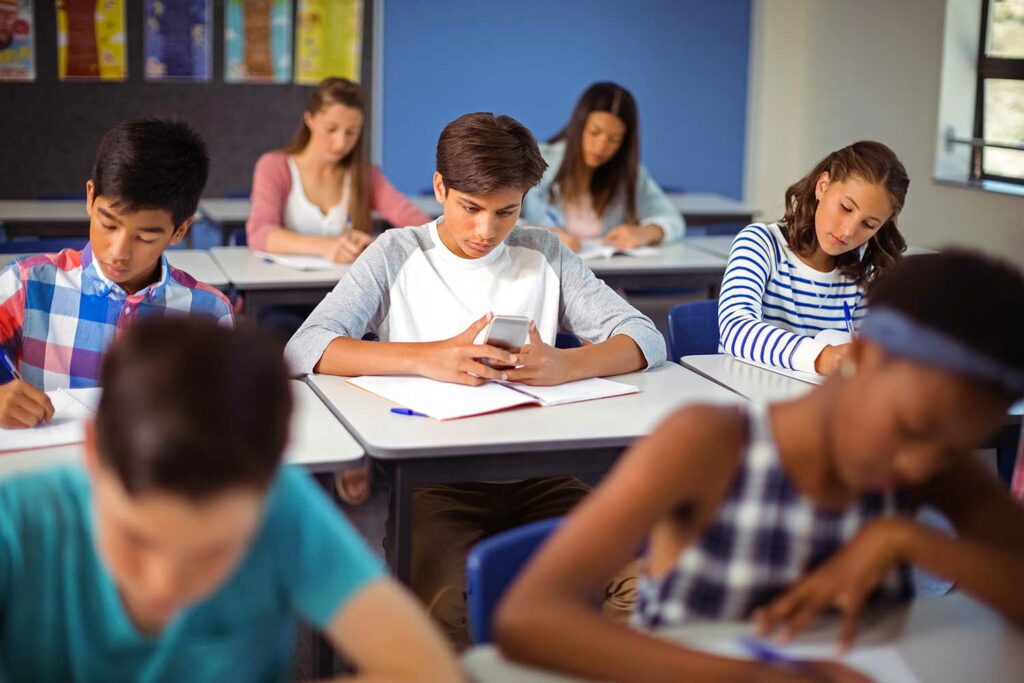 © WavebreakMediaMicro/stock.adobe.com
More U.S. schools are banning students from using cell phones at school. And while some people agree that phones and classrooms don't mix, others say kids should be allowed access to their phones. 
School officials who have limited or banned cell phone use say phones distract students. Many schools have reported that students use their phones not only in hallways and lunchrooms but also in classrooms. And their concerns have only grown in recent years. School officials who are banning phones point out that students lost a lot of time in the classroom because of the COVID-19 pandemic. Now, more than ever, officials say, it's important to focus and aim to get back on track. And many parents agree with them.
Among the parents who support a ban on cell phones in classrooms is Julia Wilburn, of Nashville, Tennessee. Wilburn is the mom of a seventh grader whose school doesn't let him carry his phone during school hours. "I definitely feel like that's taking the right approach," Wilburn said.
But other parents say they want their kids to be able to reach them if necessary. And that means carrying a cell phone all day. 
"We used to get in touch with our kids when we wanted to," Louise Boll told the Associated Press. Boll is president of the parent-teacher association at Forest Meadow Junior High in Dallas, Texas. Forest Meadow requires students to put their phones away during the day.
At the Brush School District in Colorado, parents spoke out against a ban on taking cell phones to school. After a community meeting, a compromise was reached. Now, students can take their phones to school, but the phones must be turned off and not in sight. 
"There's not an intention to say cell phones are evil," Bill Wilson, the district superintendent, told the Associated Press. "It's a reset to say, 'How do we manage this in a way that makes sense for everybody?'"