Would an EpiPen Work in Space?
A group of students did a space experiment and learned something NASA didn't even know.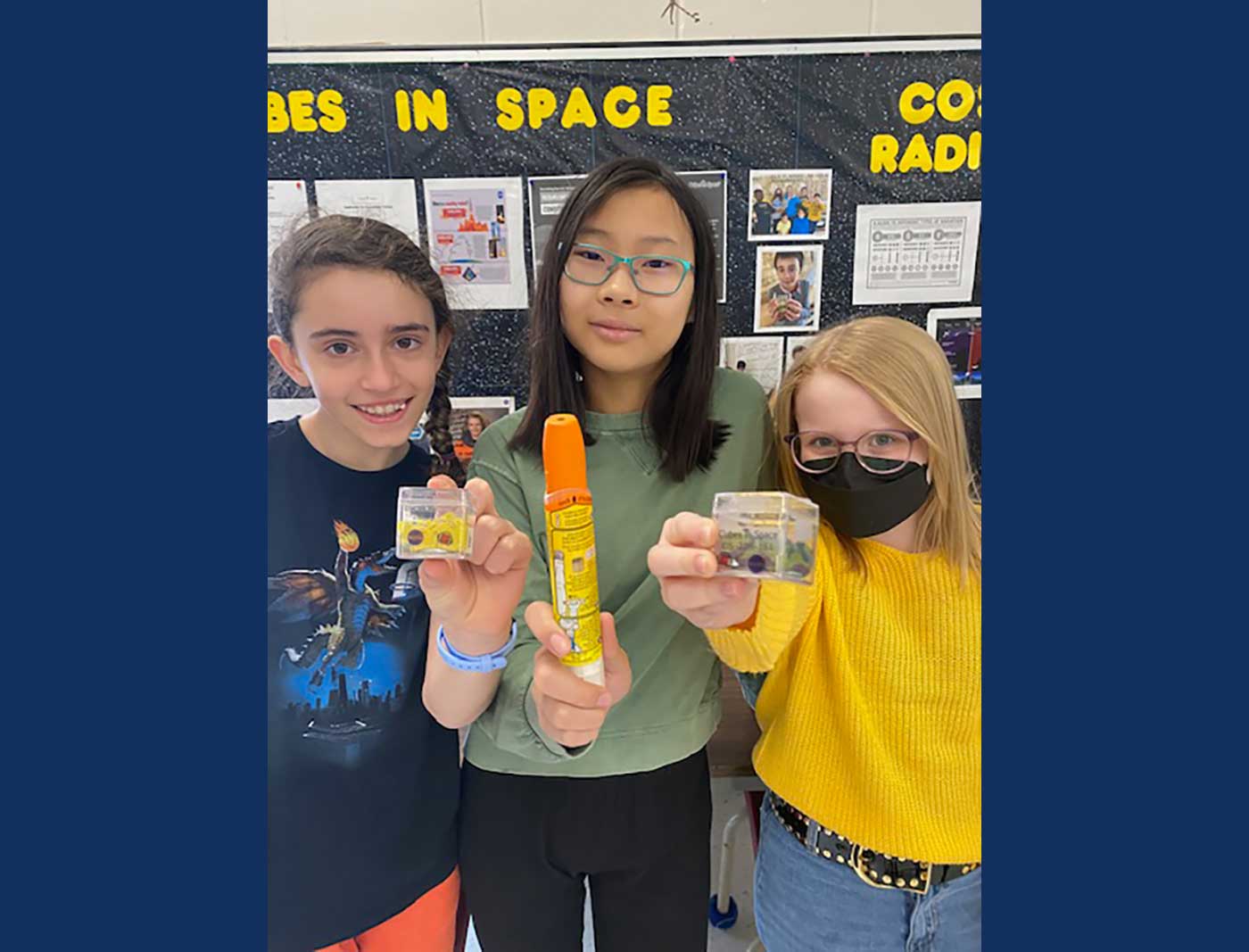 Program for Gifted Learners, St. Brother André
Students wanted to see if EpiPens (like the one seen in the middle of this photo) would work in space.
EpiPen auto-injectors are devices that deliver lifesaving treatment to people who are having severe allergic reactions. But do they work in space? A group of students in Canada did an experiment that suggests the answer is no.
The students wondered how the cosmic radiation in space would affect epinephrine, the medication inside an EpiPen. They applied—and were accepted—to iEDU and NASA's Cubes in Space program, which lets young people send their science experiments into space. The students prepared samples of two substances. One was pure epinephrine. The other was epinephrine in a sterile solution, which is what EpiPens contain. NASA then launched the samples into space—one on a rocket and the other on a high-altitude balloon.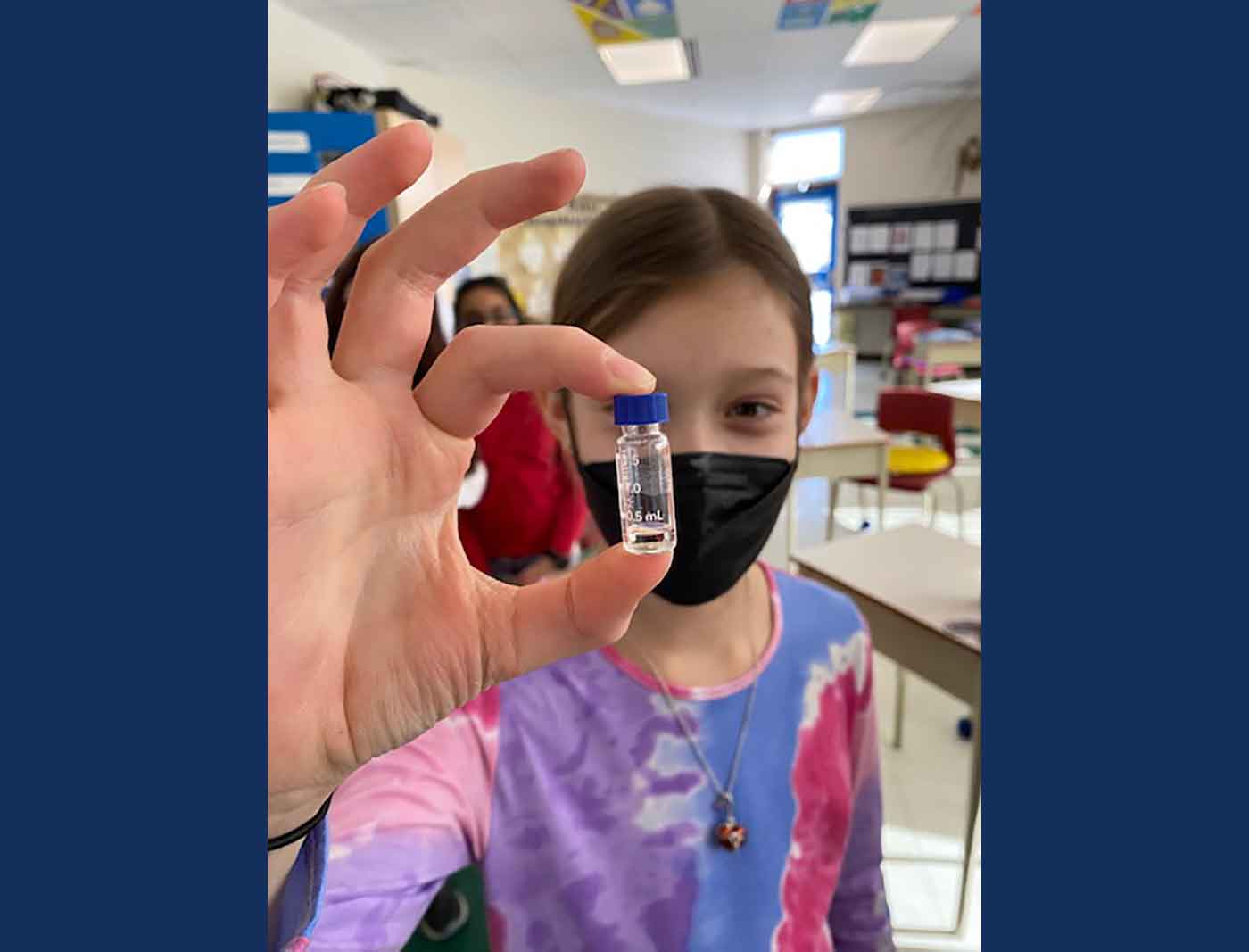 Program for Gifted Learners, St. Brother André
The students sent epinephrine, the medication inside an EpiPen, into space.
Before and after the launch, the students sent the samples to a lab for testing. This allowed them to compare the samples before and after they had been in space. Scientists found that the pure epinephrine samples were only 87 percent pure after returning from space. The other 13 percent had turned into benzoic acid derivatives, which are poisonous. The EpiPen solution samples no longer contained epinephrine after being in space, suggesting that if a person tried to use an EpiPen during a space mission, it would be ineffective.
"It was pretty cool," student Hannah Thomson told Global News. "NASA didn't know."
The experiment is important because space agencies and private companies are planning new human missions to space. The results raise questions about whether astronauts would be able to rely on important medications during these missions. 
Now the students are working on a capsule they hope will protect the EpiPen solution from cosmic radiation.
"You feel like you're making a real change," student Benjamin Sum told Global News. "A lot of the time it feels like it's just adults. But kids can actually be involved."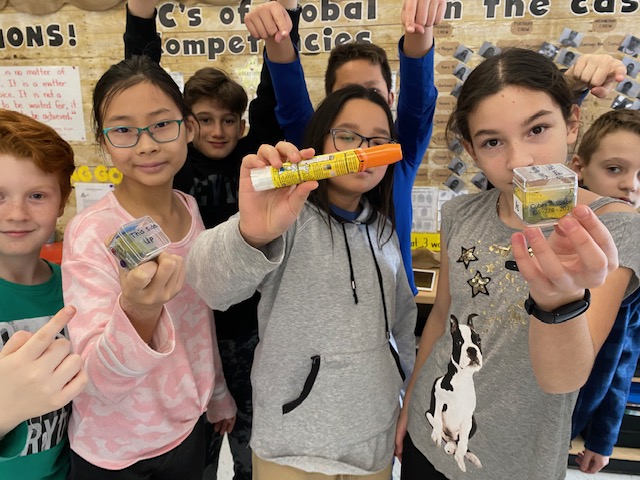 Program for Gifted Learners, St. Brother André