Kelsie Whitmore is the highest ranked female baseball player in decades.
Kelsie Whitmore pitches for the Staten Island FerryHawks.
Kelsie Whitmore is going places. In May, the pitcher and left fielder made her debut with the Atlantic League of Professional Baseball. She's now the highest ranked female baseball player in decades—and many believe that her best is yet to come. 
Whitmore is used to leading the way. She was the only girl on her high school varsity baseball team, and when she was 17, she and two other women signed to play for the Sonoma Stompers, a team that's part of the Pacific Association of Professional Baseball. Their teammates and opponents were all men. 
Now Whitmore, who also played on the U.S. Women's National Team at the Pan American Games for several years, is closer than ever to Major League Baseball (MLB). Experts say the Atlantic League is one step below MLB. Many of the league's players work on honing their skills in the hopes that a major league team will invite them to join its minor league partner team. Whitmore is no exception.
Whitmore is smaller than the men she's trying to strike out, so she's gotten creative when it comes to her pitching. The 24 year old has a secret weapon—a pitch that has become known as "The Thing." She developed The Thing by changing her grip on the ball and the motion of her arm to change the way the ball moved. Such hard work, plus a whole lot of talent, has baseball experts believing that Whitmore has a bright future in the sport. Whitmore herself is aiming to get to the next level.
"Of course. That's the big dream," Whitmore told MLB.com. "I wouldn't be playing this game if I didn't have the mindset and the drive to want to hopefully, potentially, get there one day. It's definitely going to be hard; it's not going to be easy. But it's definitely something that I…dream about."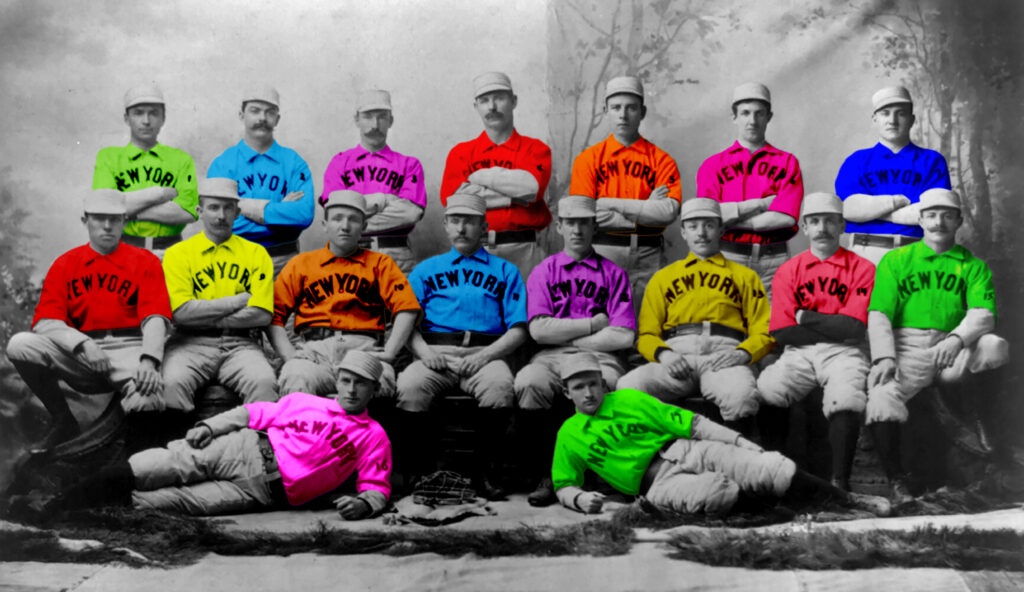 Imagine trying to keep track of a baseball team where the uniforms are all different colors.
Prints and Photographs Division/Library of Congress, Washington D.C. (LC-USZ62-1012); Photo illustration Encyclopædia Britannica, Inc.
For a few months in 1882, baseball teams tried something new with their uniforms. The colors of the uniforms weren't different for each team. Instead, they depended on players' positions on the field. For example, all first basemen on every team wore red-and-white striped shirts. The only way to tell who was on which team was to look at the players' legs. Each team's stockings were a different color!
No one liked these uniforms, and they were changed before the season was over.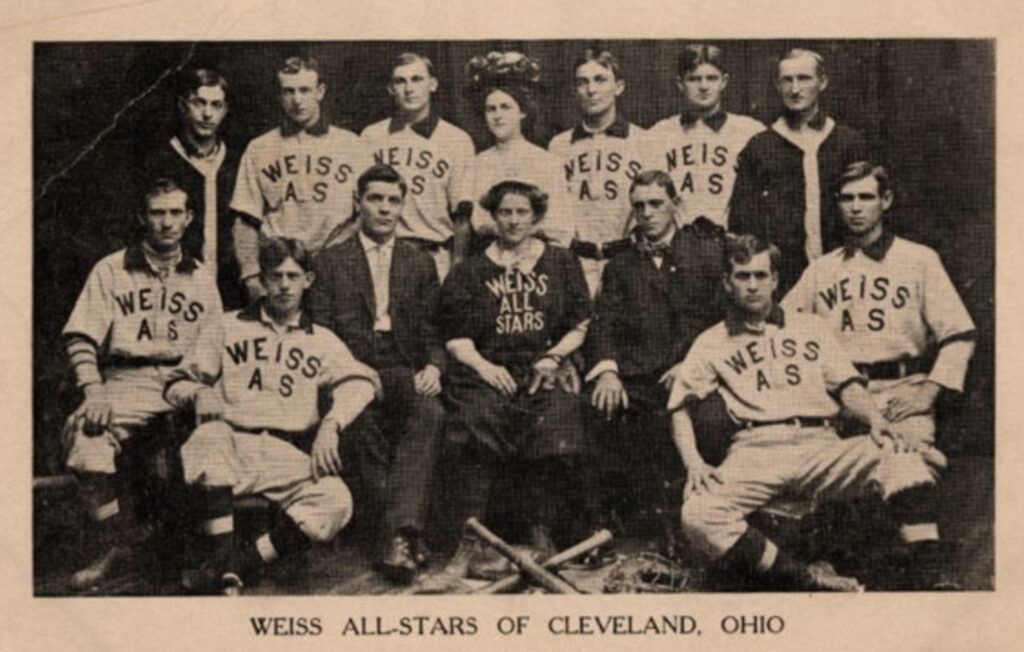 Special Collections—Michael Schwartz Library, Cleveland State University
As a kid, Alta Weiss discovered two things: She loved baseball, and she was a talented pitcher. She went on to play semi-professional baseball.
Here's the amazing thing about Weiss's story. She grew up in the early 1900s, a time when girls had few opportunities to play on sports teams. But Weiss found ways to play anyway. As a teenager, she joined pickup games in her hometown of Vermilion, Ohio, playing with and against boys and men.
In 1907, when Weiss was 17, the mayor of Vermilion saw one of these games and told the manager of the Vermilion Independents, a semi-pro baseball team, that he needed to see her play. But the manager refused. Weiss was a young woman, and he didn't want any female ball players.
Eventually, though, the manager had a change of heart. He arranged a special game and asked Weiss to pitch for one of the two teams. Then he watched as Weiss struck out player after player for a total of 15 strikeouts. Weiss wasn't just good; she was great. The manager asked her to join the Independents.
That season, Weiss pitched eight games for the Independents, receiving as much pay as her male teammates. Fans flocked to see Weiss—who they called "Girl Wonder"—in action. She went on to play semi-pro baseball for two more years.
Weiss used her earnings to go to medical school—another unusual path for a woman to take in the early 1900s. In 1914, she was the only woman to graduate from what later became The Ohio State University Medical College.
Weiss had a long career as a doctor—but she remained a baseball fan for life.
Did you know that women in the U.S. had a professional baseball league in the 1940s and 1950s?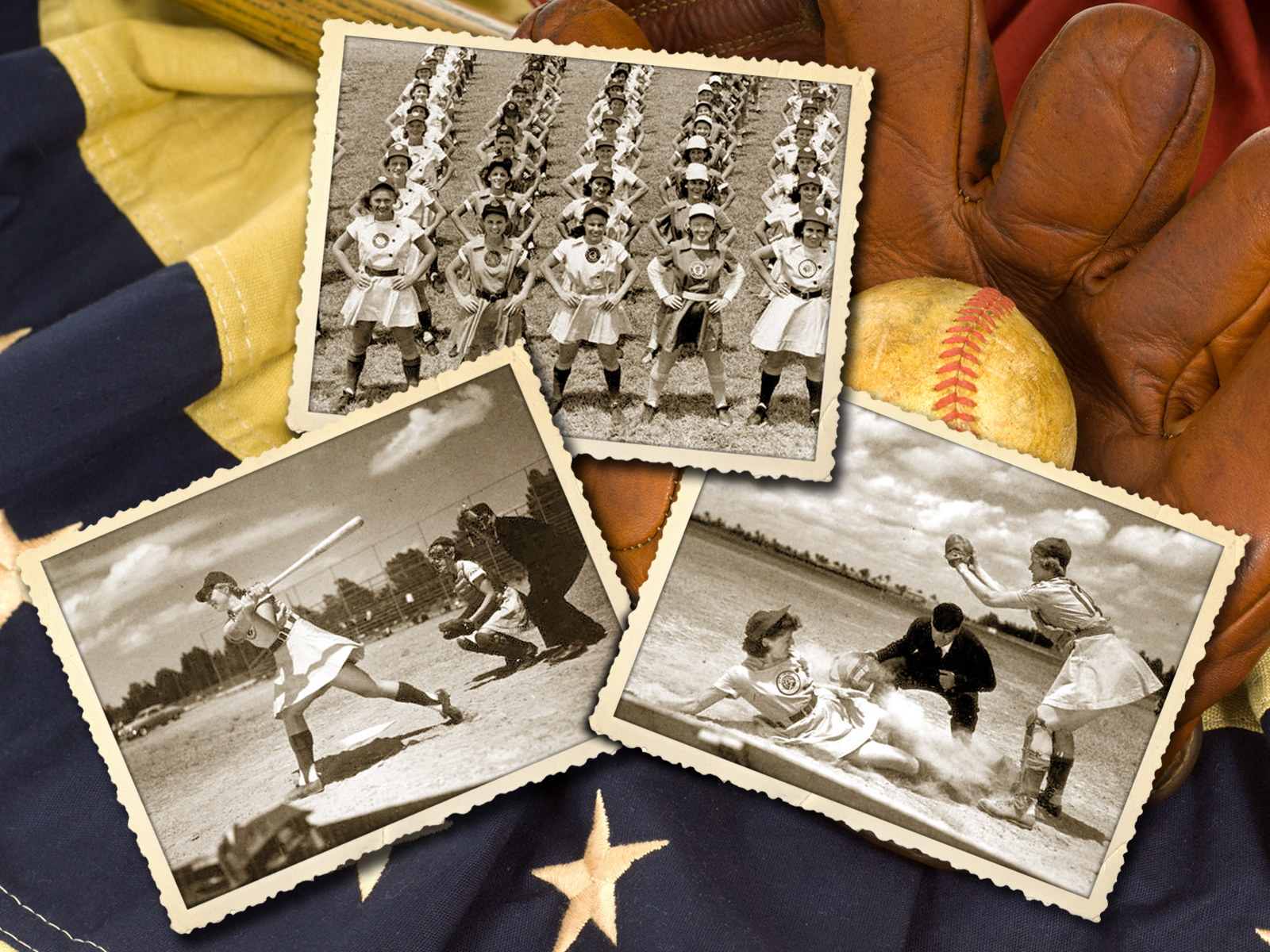 State Archives of Florida (C009825, C009833, C009828), © Michael Flippo/stock.adobe.com, © Robyn Mackenzie/Dreamstime.com; Photo illustration Encyclopædia Britannica, Inc.
:
very powerful or strong : deserving serious attention and respect

See if you can find all the words.
Elizabeth Bonker found her voice, and she wants to help others do the same.
A giant ancient shark called megalodon may have faced some serious competition for food.
Tired of messy mealtimes, a group of students invented tape that prevents burritos, tacos, and other foods from busting apart.