On November 15, 2022, the world population reached eight billion.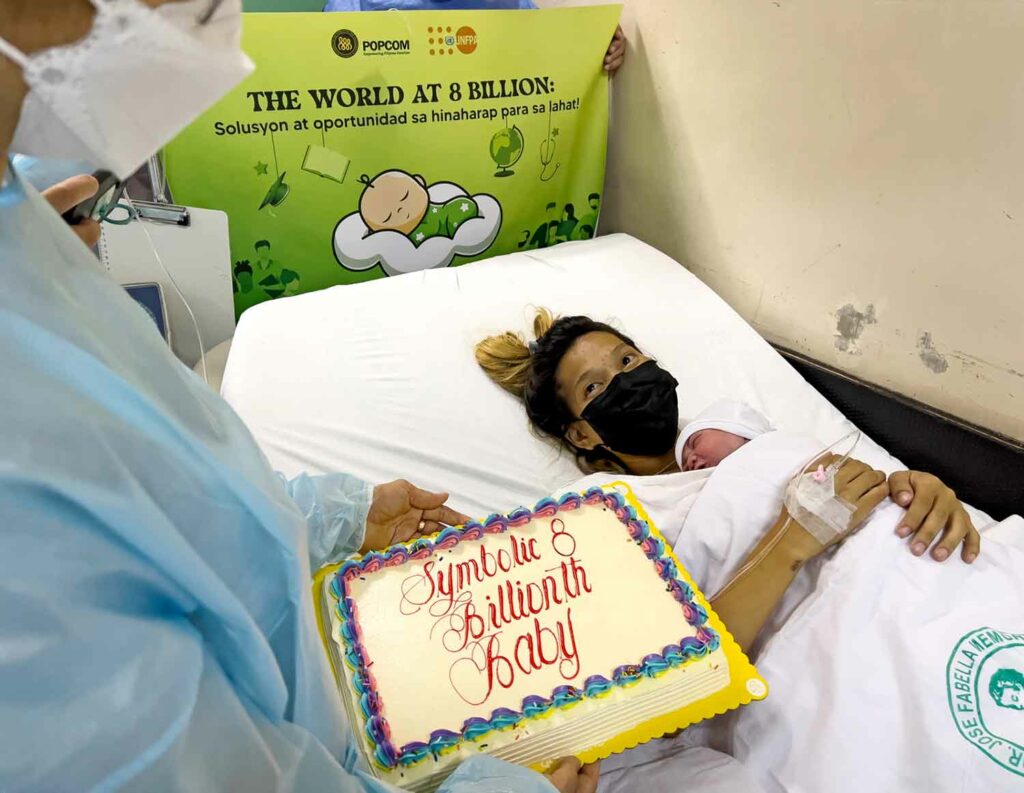 Courtesy of Commission on Population and Development, National Capital Region, Philippines
Vinice Mabansag, who was born in the Philippines, was one of the babies named as Earth's eight billionth person. (There's no way to know which baby was truly the eight billionth.)
November 15, 2022, was a big day for the entire planet. On that day, the world population reached eight billion!
How big is eight billion? If you write it out, it looks like this: 8,000,000,000. That's a lot of people! Experts say the world population has grown by one billion in just the past 12 years. 
What's causing the population to grow? Experts say people are living longer than ever before. That's because more people have clean drinking water and other resources to help them stay healthy. Plus, many diseases have become easier to treat. Overall, the world population is healthier than ever. 
Another thing that can cause the population to grow is the birth of many babies. But experts say families have fewer children than they used to. So the birth rate (the number of babies born each year) is slower than it once was. The United Nations (UN) believes that the population will continue to grow until about the year 2080, when there will be a little more than 10 billion people in the world. 
The UN says it's important for everyone around the world to help make sure that the planet is healthy, safe, and peaceful. That way, all eight billion people can live happy, healthy lives.
Move your mouse along the line on the graph. You can see the world population in many years between 1500 and 2020.