Experts say the number of tigers in the wild has risen.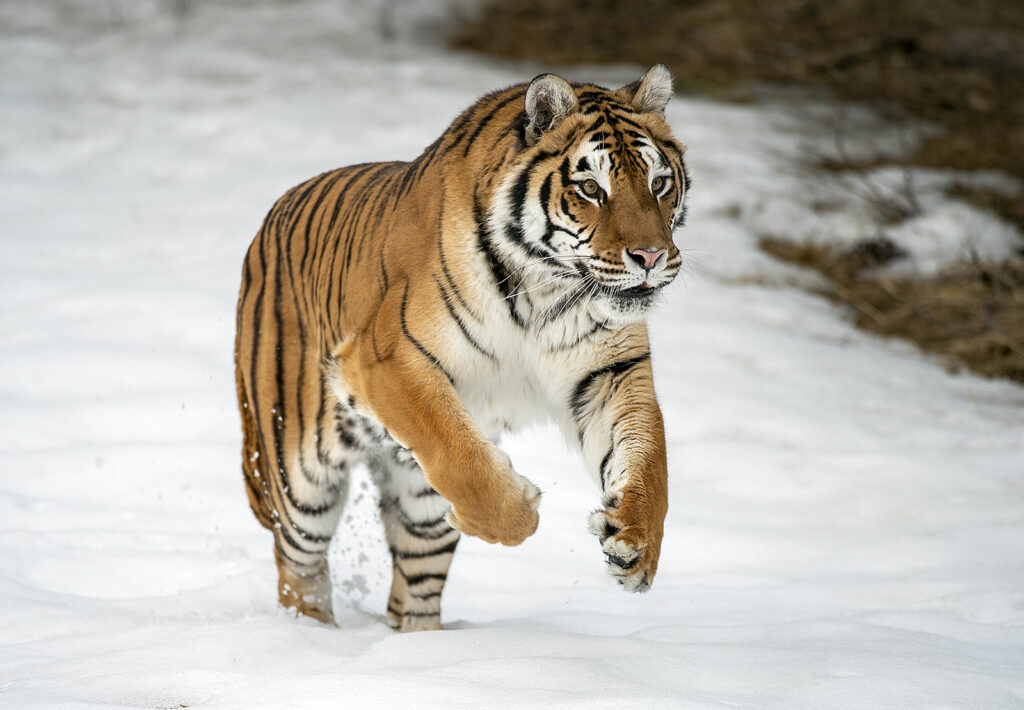 © slowmotiongli—iStock/Getty Images
Experts have good news about tigers! There are more of them than they thought. 
A group called the International Union for Conservation of Nature (IUCN) keeps track of plant and animal populations. The IUCN says there are between 3,726 and 5,578 tigers in the wild. That's a lot more than the number of tigers the IUCN counted in 2015. That year, the IUCN estimated that the tiger population was 3,159.
It seems like there are many more tigers than there were in 2015. But experts say they've gotten better at counting animal species…so the old count was probably too low. 
Still, it's good news for tigers, which are endangered (in danger of dying out). In the year 1900, there were about 100,000 tigers in the wild. They lived all across the continent of Asia. But it has become harder for tigers to survive. Much of the rain forests, grasslands, and swamps where tigers live has been taken over by humans—for building and for farming. Humans also hunt tigers. In many cases, it's because tigers kill livestock (farm animals). Today, tigers are found in the wild only in India and a few other parts of Asia.
Governments and scientists are working hard to save tigers. They are expanding the amount of land that cannot be built on. They are also working to catch people who hunt tigers. Because of this, the tiger population is rising in some countries!
Experts hope that the next time they count the world's tigers, their numbers will be even higher.