Carson Pickett became the first athlete with a limb difference to play on the U.S. women's national soccer team.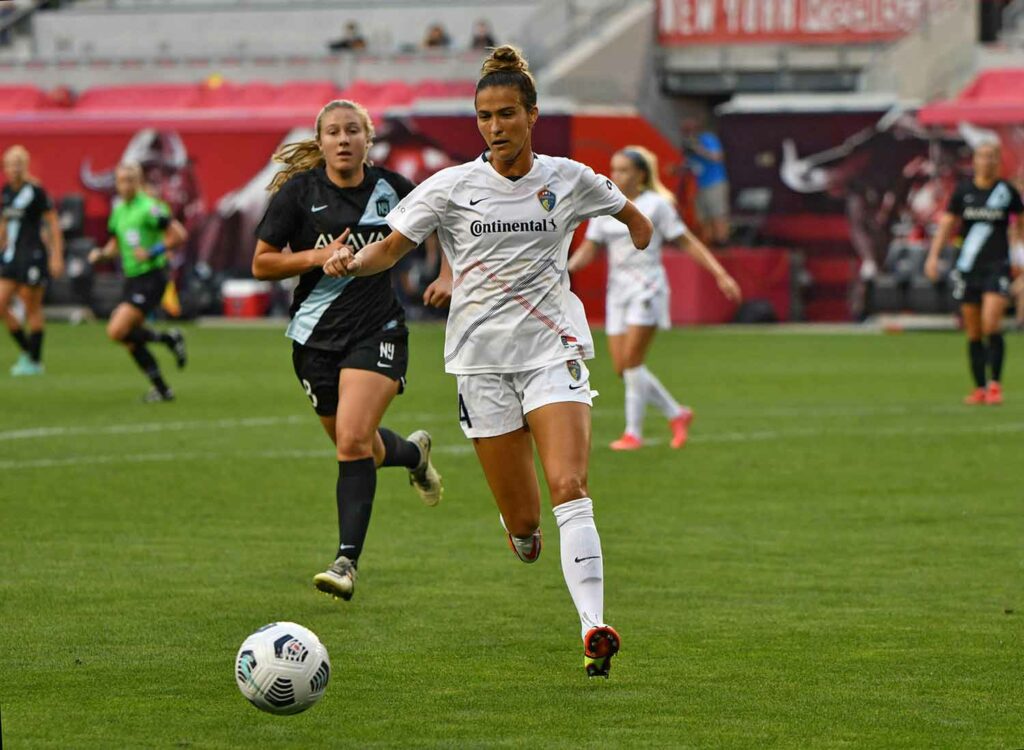 Carson Pickett (in the white uniform) recently played on the U.S. women's national soccer team.
SPP Sport Press Photo/Alamy
Keep chasing your dreams. That's what Carson Pickett's dad has always told her. So Pickett never stopped doing what she loved—playing soccer. And in June 2022, she became the first person with a limb difference to play on the U.S. women's national soccer team (USWNT). (When someone has a limb difference, it means that one of their arms or legs is not shaped in the usual way.) 
Pickett usually plays for a team called the North Carolina Courage, but she was chosen to fill in for Emily Fox for the USWNT game that took place on June 28, 2022. Pickett played for all 90 minutes of the game. She helped the U.S. team win a 2-0 victory against Colombia.
Pickett, who was born without a left hand or forearm, started playing soccer when she was 5. She loved the sport, and by the time she got to college, experts were calling her one of the best young players in the United States. Eventually, Pickett became a professional soccer player. She has played for many teams, but playing for the USWNT was an especially big moment in a big-deal career.
"I saw the crowd and everyone chanting 'USA' and I just knew that my biggest dream just came true," she told Good Morning America. "I think it was so cool to see my parents in the stands and just all the little kids screaming your name and things like that. And honestly, it's the best feeling I've ever had in my entire life." 
But soccer isn't the only thing that's important to Pickett. In 2019, a photo of Pickett with a young fan went viral on social media. Like Pickett, the boy, Joseph Tidd, had been born without a left hand and forearm. Pickett wants to encourage people—especially kids—to be proud of what makes them different.
"Different people are my kind of people," she told CBS News. "The world needs more of that."