Nicole Mann is the first American Indian woman to travel to space!
What does it take to become an astronaut? Some people fly airplanes before they train to fly on spacecraft. That's exactly what Nicole Mann did. Mann, a NASA astronaut, is a member of the Wailacki of the Round Valley Indian Tribes. She's the first American Indian woman in space.
On October 5, Mann and three other astronauts (one from the United States, one from Japan, and one from Russia) blasted into space. Mann was the commander on the flight from Earth to space. 
The crew traveled to the International Space Station (ISS), where Mann will live for five months. The ISS is a spacecraft that orbits Earth. Astronauts from many countries live on the ISS for months at a time. While there, they do experiments and learn more about space and how to live in space.
"It's incredible to be in space! Mom, look! I'm finally in space!" Mann said when the ISS crew had a live stream to say hello to people on Earth.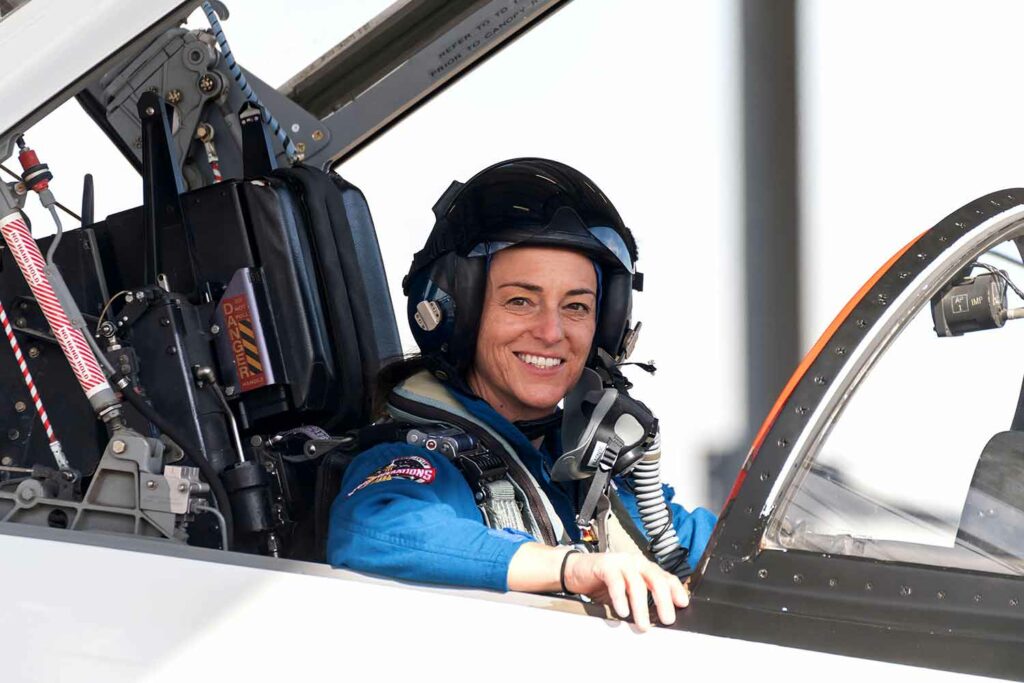 James Blair—Johnson Space Center/NASA
Mann said she didn't dream of being an astronaut when she was a kid. She knew she liked math and science, and she studied a related area called engineering after college. Then she became a colonel in the U.S. Marine Corps. There, she flew many different aircraft. During this time, she started to get excited about the idea of joining NASA.
Now Mann is on top of the world—really! And this might not be her only trip to space. She's on the list of astronauts who might go on a trip to the Moon that NASA is planning!