Chloe Ricketts is the youngest person ever to sign with the National Women's Soccer League.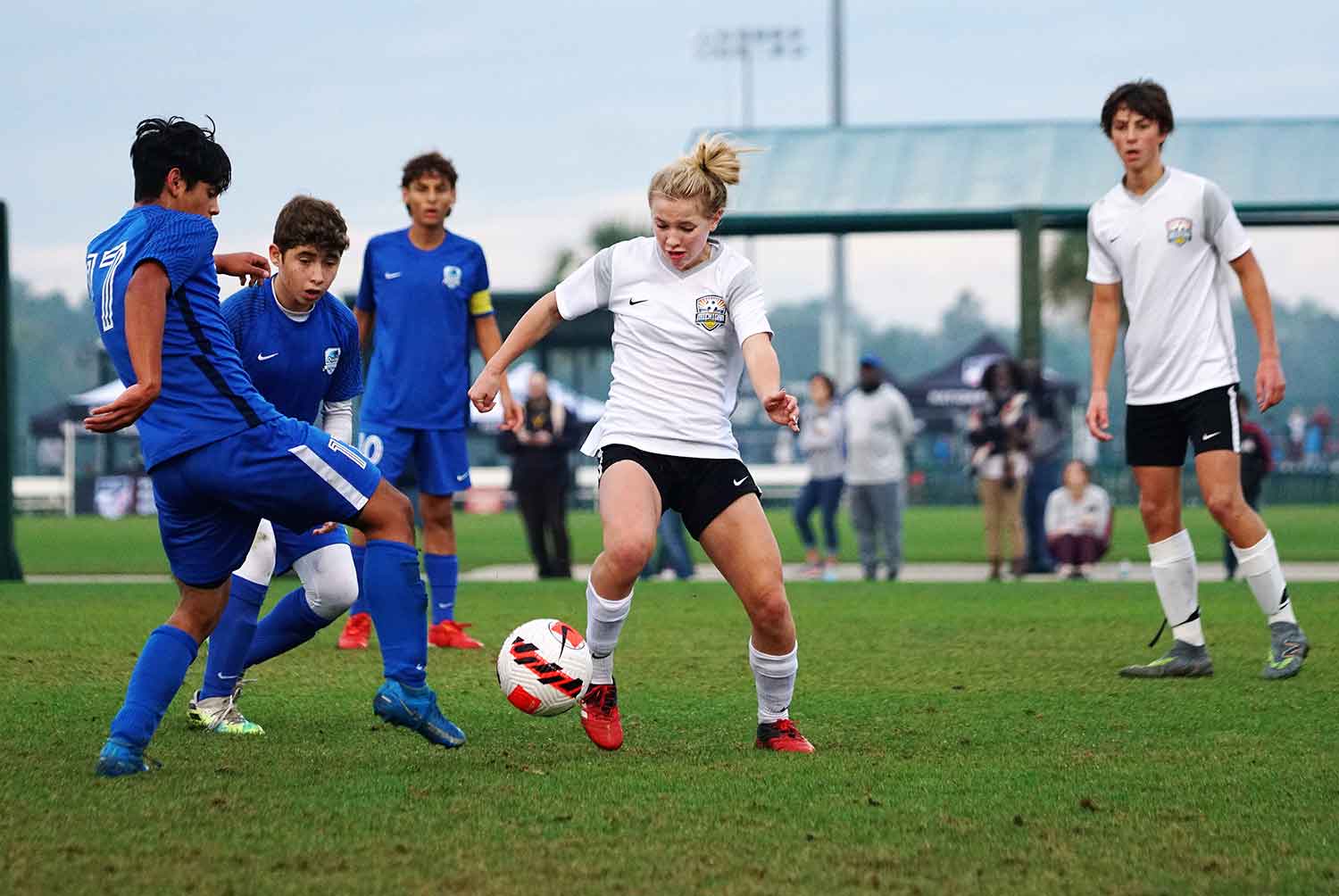 US Youth Soccer National League
Chloe Ricketts (center) will play for the Washington Spirit.
Chloe Ricketts just became a professional soccer player…and she's only 15. On March 3, Ricketts became the youngest person ever to sign a contract with the National Women's Soccer League (NWSL) in the United States. 
Ricketts signed a three-year deal with the Washington Spirit, after participating in the Spirit's winter training program at the team's invitation. Spirit leaders were impressed with Rickett's ability to keep up with veteran players on a team that won the NWSL Championship in 2021.
"The opportunity to join the Washington Spirit on a professional contract is a dream come true," Ricketts said in a statement on the Spirit's website. "Now, let's go win another championship!"
Because of her age, Ricketts will attend school virtually as part of her contract. She follows in the footsteps of Olivia Moultrie, who was three days older than Ricketts when she signed with the Portland Thorns in Portland, Oregon, in 2021. 
Ricketts had big goals at an early age. In 2022, she was the youngest person ever to sign with AFC Ann Arbor, which is part of a semi-professional league called USL League Two. At the time, she said she wanted to play for the U.S. women's national soccer team, which plays national teams worldwide and is currently the best women's soccer team in the world.  
"It's a really high [aspiration], but I would like to be the best [player] in the world someday," Ricketts told MLive in 2022. "Play on the national team, go overseas and play someday."
At 15, she has plenty of time to make that happen.