For decades, space suits were designed with men in mind. But now NASA is introducing new space suits that will fit people of many different sizes.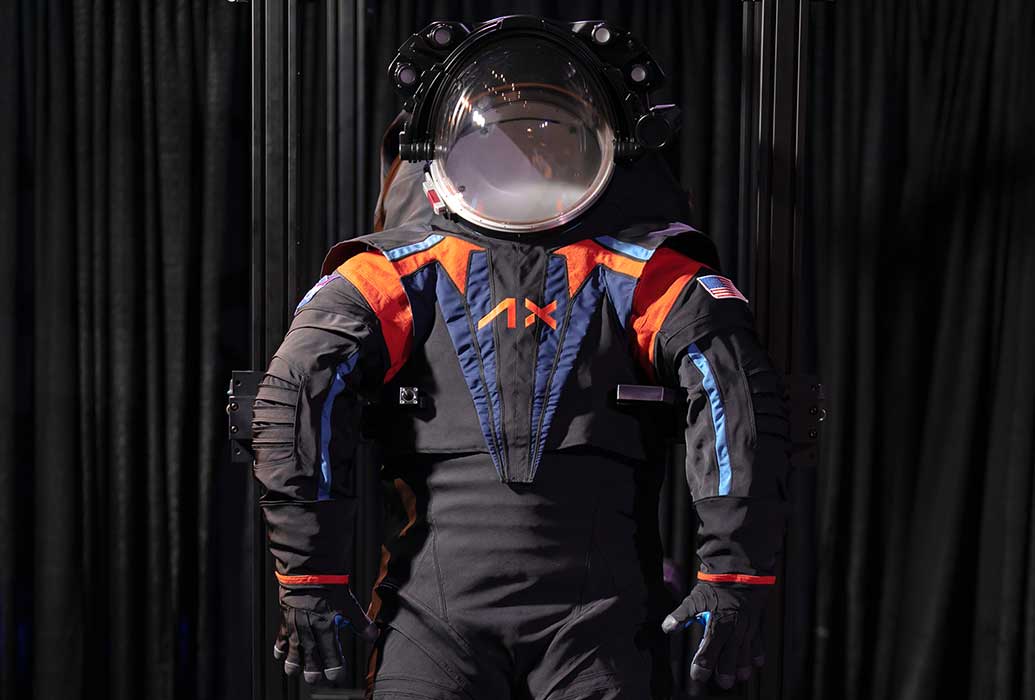 The new space suits are designed for NASA by a company called Axiom Space.
In 2019, NASA (the National Aeronautics and Space Administration) was set to make history by sending an all-woman team of astronauts on a spacewalk. But the plan was scrapped at the last minute. The reason? NASA didn't have enough space suits that would fit the women. The first all-women spacewalk eventually took place—several months later, after NASA made sure the right space suits were available. These events made it clear that, in at least one way, space travel was set up without women in mind. 
But NASA now has plans for a redesigned space suit. The new suit will be more flexible and better able to fit people of many different sizes. And that means it will be more likely to fit women, who are, on average, smaller than men. This is the first time NASA has fully redesigned its space suits since 1981. 
When it comes to space suits, fit is extremely important. The suits need to be pressurized to provide oxygen so that the wearer can survive in space. If a space suit fails to work properly, an astronaut can die.
NASA aims to have the new space suits ready by 2025, in time for the space agency's Artemis III mission. During Artemis III, astronauts will set foot on the Moon for the first time in more than 50 years. NASA has pledged "to land the first woman and first person of color on the surface of the Moon" as part of the Artemis III crew.
Bill Nelson, who leads NASA, said that the space suits "will open opportunities for more people to explore and conduct science on the Moon than ever before."