October 10 is Indigenous Peoples' Day in the United States. Here is a story of how the Oglala Sioux and the Cheyenne River Sioux are making sure the past isn't forgotten.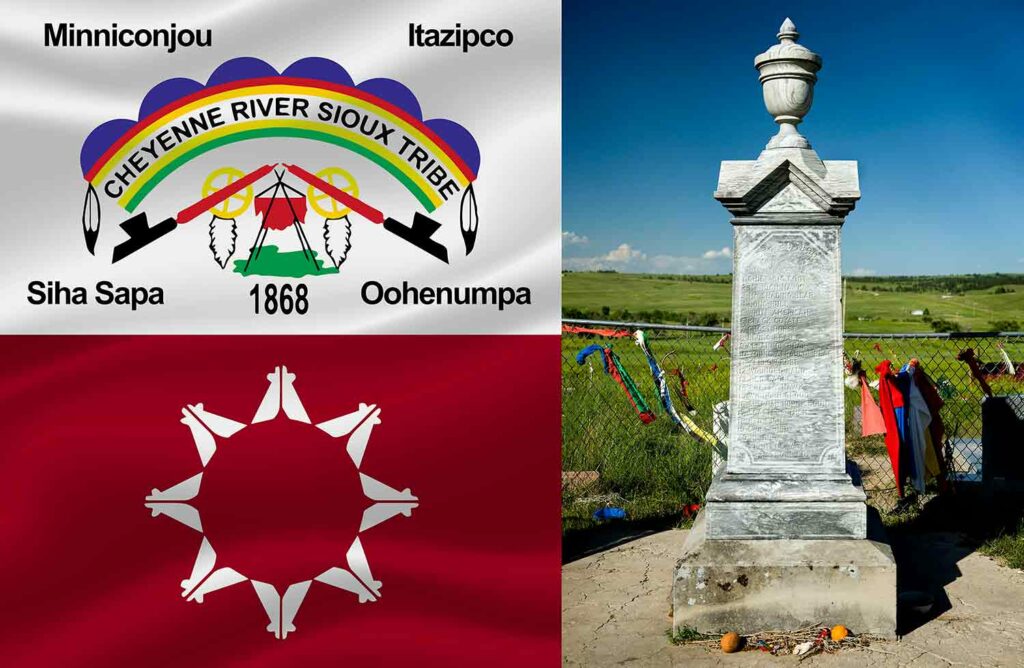 © Mark Edward Harris—Stockbyte/Getty Images, yfpro/Shutterstock.com, werayuth tessrimuang/vecteezy.com; Photo composite Encyclopædia Britannica, Inc.
Two American Indian nations have agreed to buy 40 acres of land around the Wounded Knee National Historic Landmark in South Dakota. The Oglala Sioux and the Cheyenne River Sioux agreed to the purchase in order to preserve the site where, in 1890, between 250 and 300 American Indians were killed at the hands of U.S. soldiers.
"It's a small step towards healing and really making sure that we as a tribe are protecting our critical areas and assets," Oglala Sioux Tribe President Kevin Killer told the Associated Press.
The two nations have agreed to buy the land, which has been for sale for many years, for $500,000. The Oglala Sioux will pay $255,000 and the Cheyenne River Sioux will pay $245,000. The nations will now petition the U.S. Department of the Interior to take the land into trust (care for the land). The site will be preserved as a place where the victims of the massacre will be memorialized.
Members of the Oglala Sioux, the Standing Rock Sioux, the Rosebud Sioux, and the Cheyenne River Sioux were all present at Wounded Knee when the 1890 massacre took place. Marlis Afraid of Hawk, of the Cheyenne River Sioux, said her grandfather was at the massacre. He was only 13 years old at the time. He told Afraid of Hawk the story of how he survived, and today she tells the story to her own grandchildren. Afraid of Hawk said she hoped the site would educate people about what happened there.
"They need to know the history. It needs to come through the true, true Lakota [Sioux] people," she told the Associated Press.