Clothes Are Getting Smarter
Soon, we may be able to wear smart clothing—shirts and pants that use technology to help our bodies work better.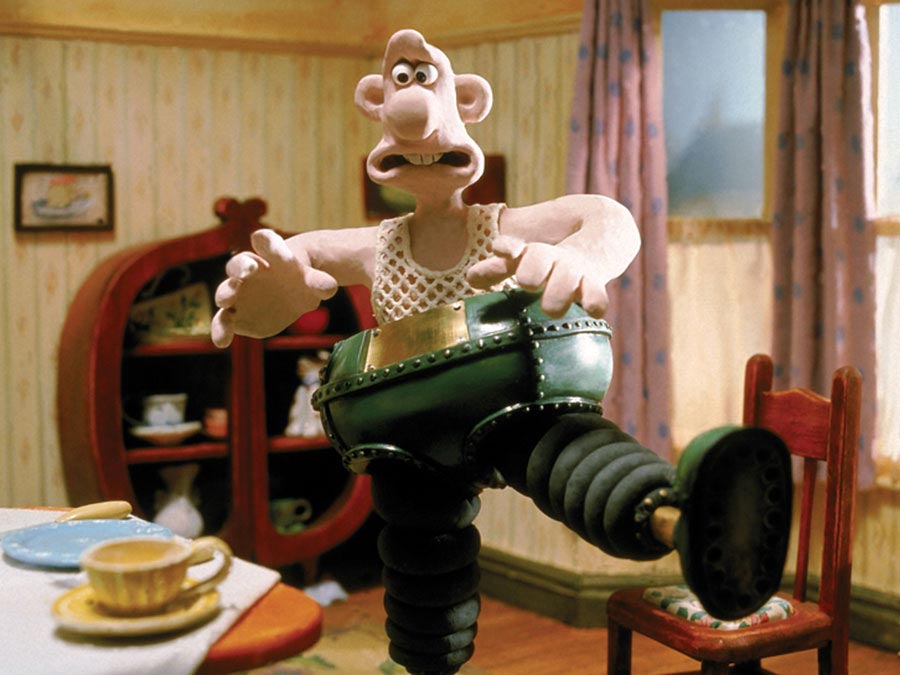 © 1993 Aardman Animations/BBC
The 1993 film The Wrong Trousers inspired scientists to invent a pair of pants that helps people move more easily.
Smart technology is all over the place. Humans can ask Alexa to play a favorite song, program a robot to vacuum a room, or send a drone to deliver a package. And soon, we may be able to wear robotic clothing—shirts and pants with smart technology.
Scientists, computer programmers, and clothing designers are teaming up to create smart clothing with a variety of capabilities. The idea is that, rather than just keep us warm, clothing could help our bodies work better.
In 2018, for example, a group of scientists invented a pair of pants with electrical pumps rooted in the fabric. The technology monitors the movement of the wearer to determine when to go into action. The pumps send air into small tubes to help the wearer—possibly someone who is elderly or disabled—do things like get up from a chair.
Jonathan Rossiter, a professor of robotics at the University of Bristol in England, helped develop the technology. "We have developed [pants with] lightweight bubble artificial muscles, which could help people to stand up or to lift objects," Rossiter told The Guardian.
In Australia, researchers recently developed another smart textile (fabric). In this case, robotic threads were knitted into regular cloth. The threads, which contain fluid-filled tubes, can be programmed to move and even lift wearers who are up to 192 times their weight. The technology has a lot of potential uses, but some scientists envision creating "smart suits" that could be worn to help improve a person's strength and mobility. 
"Like the Iron Man suit or Spiderman suit," said lead scientist Thanh Nho Do, comparing such a suit to costumes worn by Marvel Comics superheroes. 
These developments are only the beginning, scientists say. They expect to develop a variety of smart clothing to improve mobility, track people's vital signs, and more.
Will smart clothing ever make superheroes out of ordinary people? Stay tuned.