U.S. women's soccer players will now be paid the same amount as the men's players.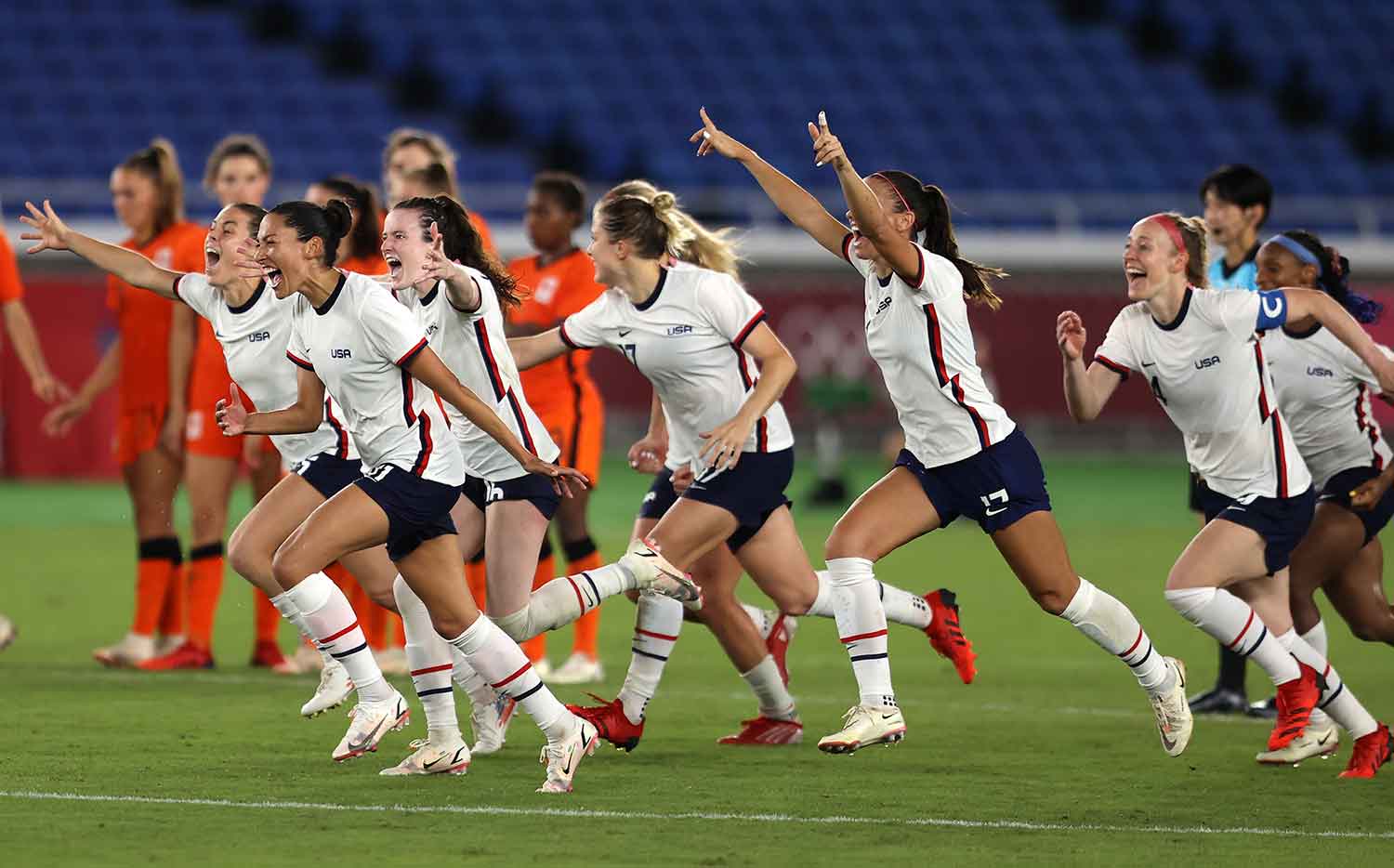 © Francois Nel/Getty Images Sport
Goooaaal! The United States Soccer Federation (U.S. Soccer) announced that it has reached an agreement with the U.S. men's and women's soccer teams to pay both teams' players equally. The deal closes a longtime pay gap in which the female players received less pay than the male players.
"This is a truly historic moment," U.S. Soccer President Cindy Parlow Cone said in a statement. "These agreements have changed the game forever here in the United States and have the potential to change the game around the world."
The men's and women's teams will be paid equally for all matches, including in the International Federation of Association Football (FIFA) World Cup, the biggest international soccer competition. The two teams will pool their prize money from playing in the World Cup, and the money will be split evenly among the men, the women, and the U.S. federation. 
The prize for the men's World Cup teams is significantly larger than the prize for the women's teams. For example, FIFA awarded a total of $400 million in prize money to the 32 teams at the 2018 Men's World Cup, but the 24 teams at the 2019 Women's World Cup received just $30 million in prize money. U.S. Soccer is the first national soccer federation to agree to split the prize money evenly between the men's and women's teams.
The teams will also receive equal shares of the players' portion of the revenue (income) from sponsorship and broadcasts of games.
The deal ends a dispute that dates back to 2019, when the U.S. Women's National Team filed a gender discrimination lawsuit against U.S. Soccer. The lawsuit claimed that the federation's pay policy wasn't fair to the women's team. In February 2022, the two sides came to a settlement. The federation agreed to pay the players involved in the case $22 million. The settlement also stated that the teams would receive equal pay in the next players' contract. Now, those contract terms are set. 
Walker Zimmerman, a leader of the union representing the men's team, believes the U.S. agreement may pave the way for other national federations to make changes.
"We hope this will awaken others to the need for this type of change, and will inspire FIFA and others around the world to move in the same direction," said Zimmerman.
For now, U.S. women's players are thrilled that they will be paid fairly for their hard work.
"I am feeling extreme pride," U.S. Women's National Team member Becky Sauerbrunn said on the Today show. "To be able to say finally, 'Equal pay for equal work' feels very, very good."