Say Hello to the Stone Age
Scientists have made a reconstruction of a woman who lived in what's now Sweden 4,000 years ago.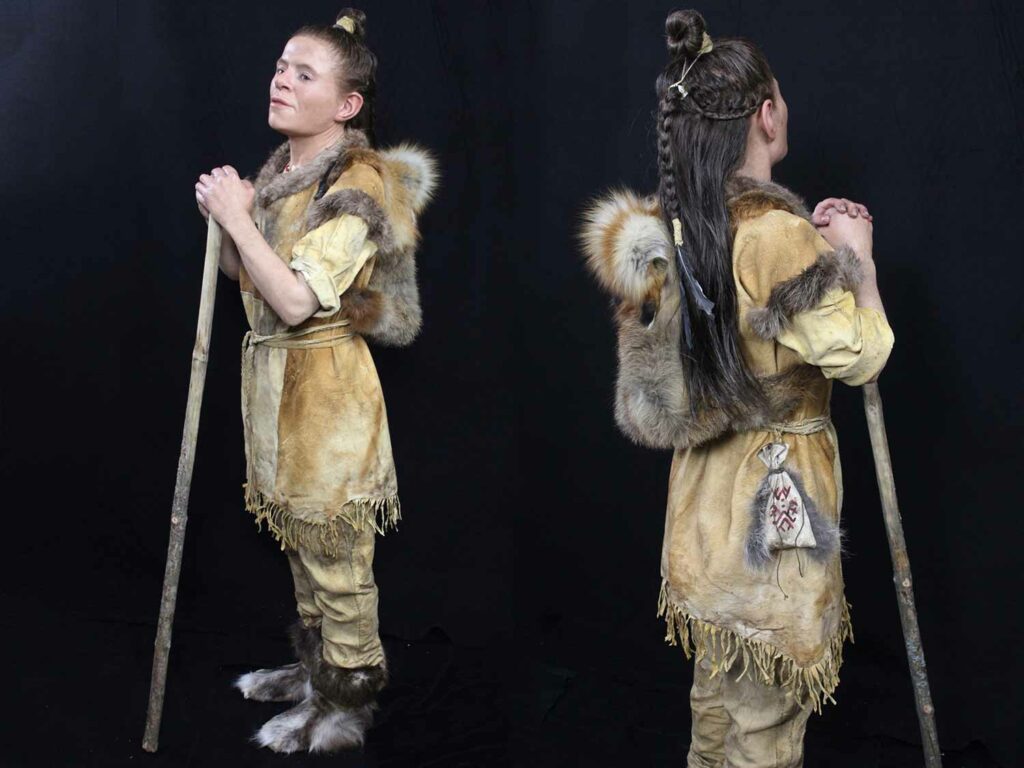 Oscar Nilsson, courtesy of Västernorrlands museum; Composite Encyclopædia Britannica, Inc.
Get ready to meet a woman from the Stone Age.
Nearly 100 years ago, a road construction crew in Sweden found the remains of a woman who had died about 4,000 years earlier. Now, a forensic artist has made a reconstruction of what the woman might have looked like.
The likeness of the woman is on display at Sweden's Västernorrlands Museum. Scientists used her skeleton to determine that the woman stood about 4 feet, 11 inches (149.9 centimeters) tall and was in her late 20s or early 30s when she died. To figure out what her face looked like, artist Oscar Nilsson scanned the woman's skull and then made a copy of it with a 3D printer. He also used information thought to be true about the woman's age and ethnicity, which can affect the shape of a person's face.
Nilsson had to take some educated guesses about the woman's appearance. Her DNA, which would have revealed traits such as hair color and eye color, was not well preserved. But scientists know that there were three large migration waves into ancient Sweden. The one that took place during the woman's lifetime included pale-skinned farmers with dark hair and brown eyes. So they believe the woman may have had these traits. 
Scientists aren't sure if the woman was a farmer. She lived during an era when many people were transitioning from hunting and gathering their food to living in one place and farming the land. She may have done one or the other, or both.
We don't know everything about how ancient humans lived, but we're getting closer to knowing what they looked like.