A 12-year-old woodworker from England found a creative way to help children in Ukraine.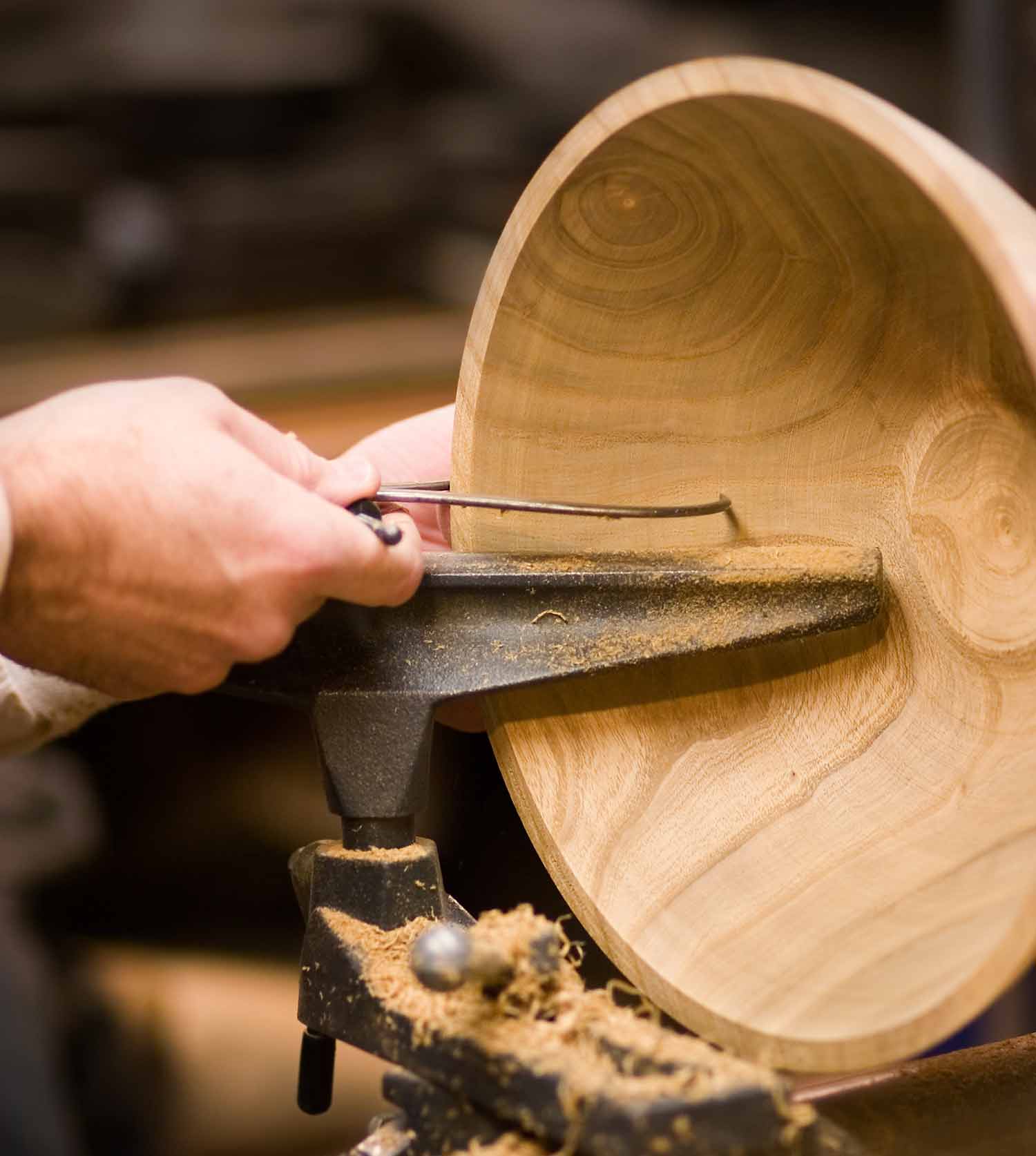 © cgering—E+/Getty Images
Gabriel Clark loves woodworking. The 12 year old from Cumbria, England, has been making things out of wood ever since he was given his grandfather's hammer about eight years ago. Recently, Gabriel found a way to use his talent to help children in Ukraine.
Gabriel hatched his idea after his work gained newfound popularity, thanks to a shoutout from his dad. Gabriel was selling handmade bowls and cutting boards and planned to use the money to buy a new mountain bike. To help, his dad posted on Twitter, suggesting his followers might check out Gabriel's products on Instagram. The post went viral, and Gabriel soon had more than 200,000 Instagram followers. He also had thousands of orders for wooden bowls. Gabriel realized he could use his platform for good.
On April 2, Gabriel announced that he would hold a raffle. The prize would be one of his homemade bowls, and the money would be given to Save the Children's Children's Emergency Fund. The fund is currently being used to help children in Ukraine, which was invaded by Russia in February. The bowl Gabriel made, which he named "My Bowl For Ukraine," is etched with blue and yellow rings, in honor of the Ukrainian flag.
On April 17, Gabriel made an announcement on Instagram.
"We have a winner!!" he wrote. "My Bowl For Ukraine has a new home. Even though the raffle is finished, we've kept the [donation] page open until next weekend as donations are still flooding in."
Gabriel had initially set a fundraising goal of 5,000 British pounds (about 6,155 U.S. dollars). As of April 25, he had raised 255,000 pounds (about 313,950 U.S. dollars). "I want to know that I can make other children's lives better by doing a little bit of something in my own life," Gabriel told People magazine.