Scientists believe there might be life on planets that don't rotate, or spin.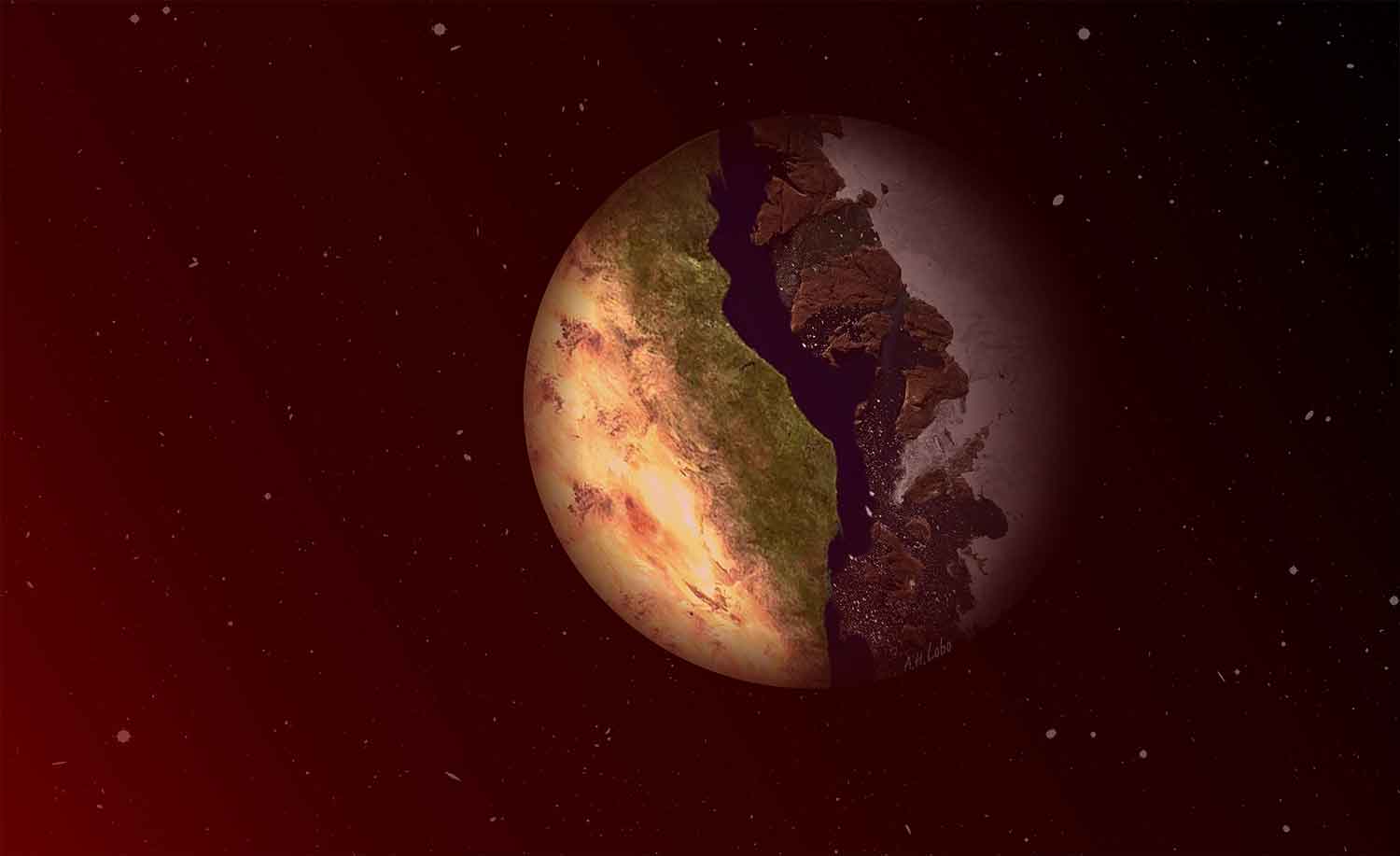 This artistic rendition shows what a planet's terminator zone might look like.
Scientists are searching for Earth-like planets that could sustain life. But what if life could exist on planets that have little in common with Earth? Astronomers from the University of California, Irvine, are studying the possibility of life in areas called terminator zones.
Terminator zones exist on planets that don't rotate, or spin. Earth's rotation ensures that no one side of the planet is always facing the Sun. It's the reason why we have days and nights. But on planets that are tidally locked, meaning they don't rotate, one side is always facing the planet's star while the other side is always dark. A thin strip, or belt, around the planet sits between the light and dark sides. It's in this belt, the terminator zone, that conditions could be just right for liquid water—and life.
"You want a planet that's in the sweet spot of just the right temperature for having liquid water," said astronomer Ana Lobo, who led a recent study of such planets. "This [would be] a planet where the dayside can be scorching hot, well beyond [livability], and the night side is going to be freezing, potentially covered in ice. You could have large glaciers on the night side."
How common are tidally locked planets? Pretty common, scientists say. These planets orbit M-dwarf, or red dwarf, stars, which scientists believe make up about 70 percent of stars in the known universe. That doesn't mean all tidally locked planets have livable zones. But it does raise some interesting possibilities about what else is out there.